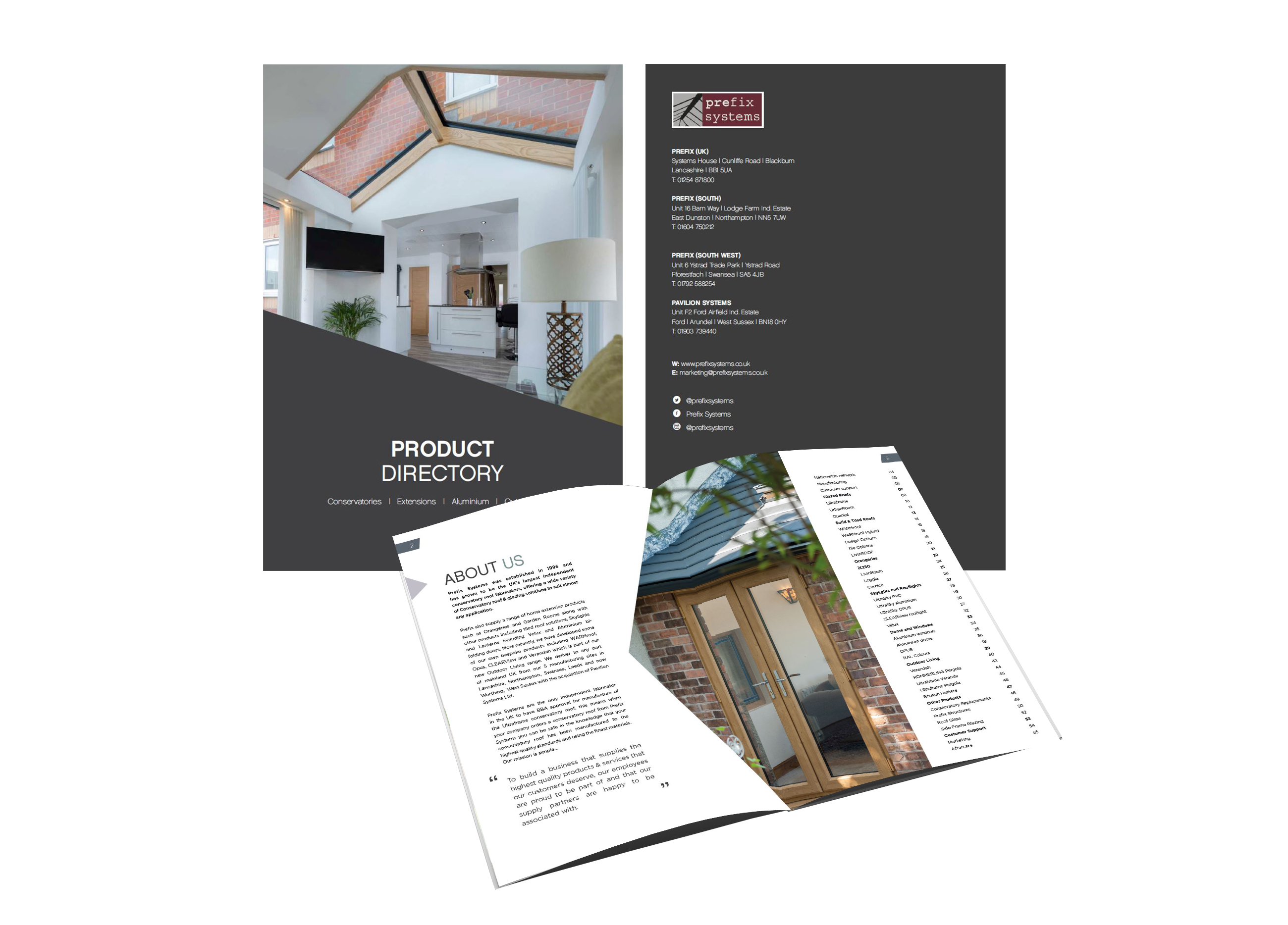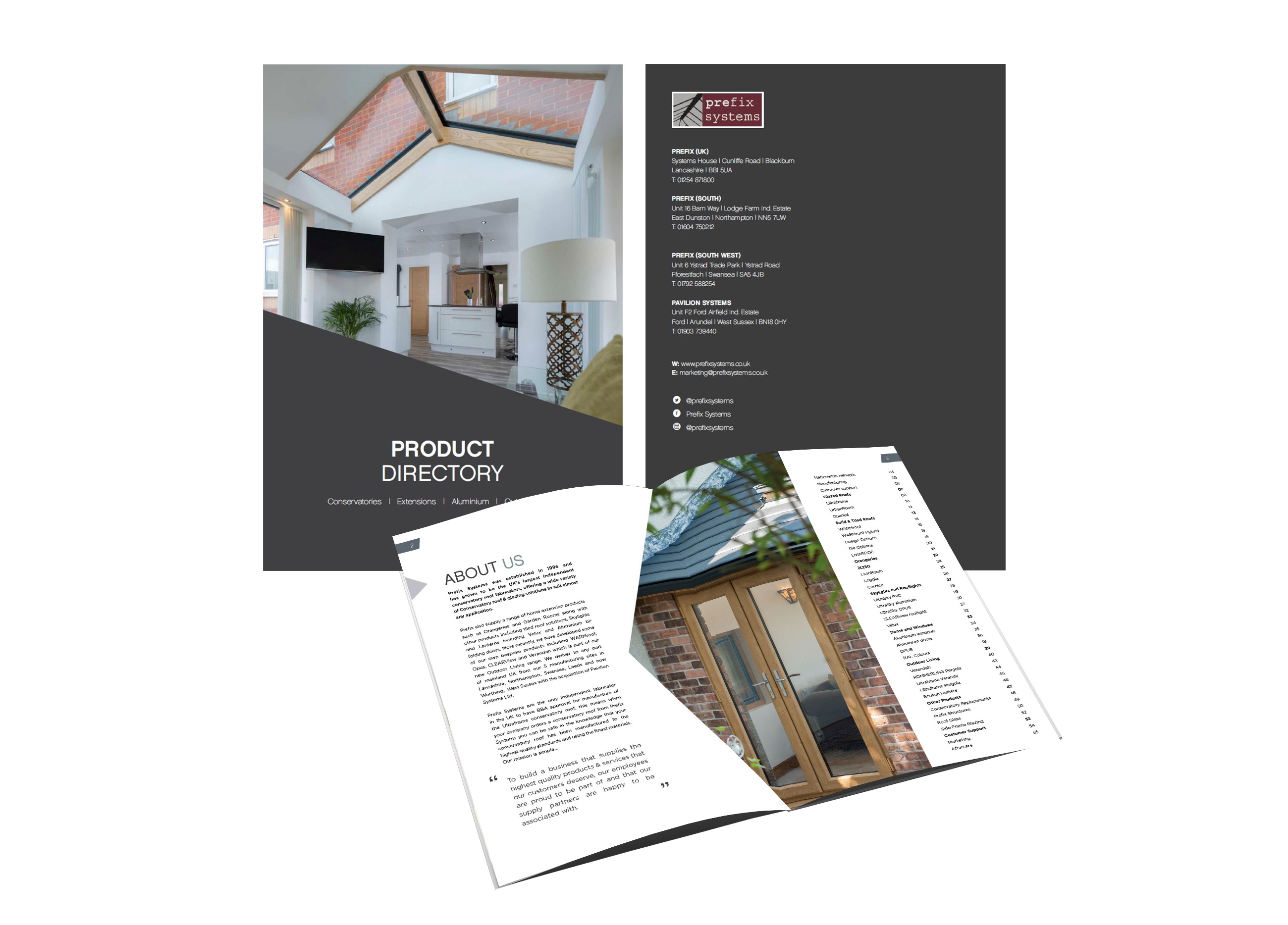 Prefix Systems has launched a new 56-page product directory, that's packed with information on glazed and solid roofs, aluminium systems, Urbanroom, Opus Hybrid systems, related ancillaries and new generation products for the emerging outdoor living sector.
According to Prefix, the perfect-bound publication showcases the number of products and systems that home improvement companies can now embrace as they look for 'better product performance, new revenue streams and a partnership with one of the glazing and fenestrations industry's most trusted companies'. Prefix can offer its entire range, listed in the new brochure, from four regional branches, with the added benefit of localised technical support and assistance.
The new single source directory is said to detail every product within its range, including many of the latest innovations launched at the FIT Show. The brochure has also been sectioned into glazed roofs, solid and tiled roofs, orangeries, skylights and rooflights, doors and windows, outdoor living, other products and customer support for 'ease of navigation'.
Hannah Gilrane, marketing co-ordinator of Prefix Systems, commented: "This brochure encapsulates everything about Prefix Systems from our unrivalled product range to the impressive levels of customer support from all four branches. It's already been well received by existing customers, who've viewed it very much as a product bible for the extended living space and outdoor living markets.
"We've now got an impressive range of marketing materials, with brochures for almost all systems and product categories, with the additional option of personalisation and bespoke covers. We are now looking to expand this further with our orangery and lanterns brochure and Urbanroom brochure."