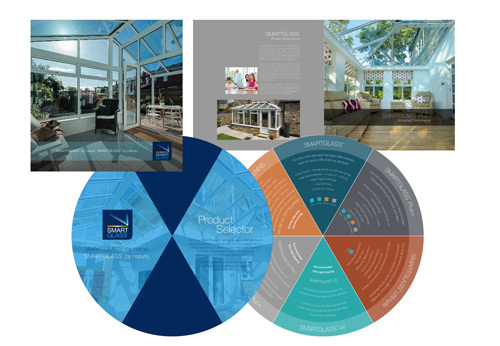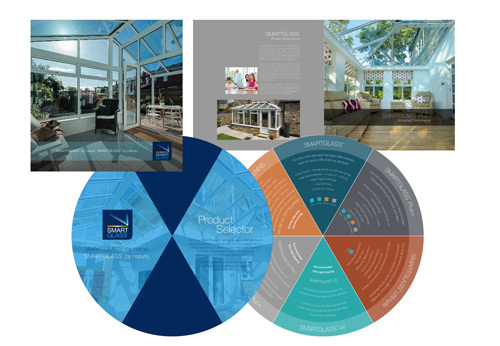 Clayton Glass has launched a luxury 22-page consumer brochure to promote its range of Smartglass products for the conservatory roof glass market, including its latest Smartglass-W for side frames. The brochure is supported by a 'Smartglass Selector' tool.
The 22-page consumer brochure features a gatefold opening and takes consumers through the different tints available (blue, aqua, bronze and neutral) as well as the three-tier product strategy of roof glass: Smartglass, Smartglass Plus+ and Smartglass Ultimate. There's also two pages dedicated to Smartglass-W, along with a comprehensive technical section.
The Smartglass Selector is a rotating disk that is said to help define which side frame glass best meets the glass specification in the roof. It also details the criteria of each glass type in terms of performance and tint.
Jason McCabe, commercial director of Clayton Glass, commented: "These new marketing tools are the start of a campaign that will truly set us apart from our peers. We're not only going to be helping the trade to sell more Smartglass in the roofs, but also in the side frames to.
He continued: "We're now at a stage where we should be looking at a complete glazing solution for conservatories with considerable added benefits for the consumer and a means to increase margins for installation companies."
For a free copy of the new brochure and Smartglass Selector tool, e-mail enquiries@smart-glass.co.uk or call the sales office on 01207 288200.
For further general information, log on to www.smart-glass.co.uk