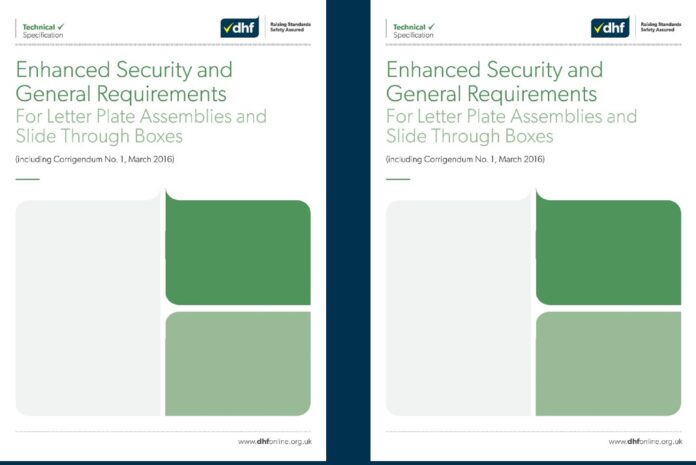 The Door and Hardware Federation (DHF) has announced that it has launched the revised technical specification, DHF TS 008:2022, Enhanced Security and General Requirements for Letter Plate Assemblies and Slide Through Boxes. This publication supersedes DHF TS 008:2015, which is now withdrawn.
The technical specification document provides a means of evaluation against opportunist attack and defines the classification required for testing compliant letter plate assemblies. The specification applies to complete letter plate assemblies and slide-through boxes placed on the market, either fully assembled or as a kit.
Michael Skelding, the DHF's general manager and secretary, explained: "In the new standard, the 'fishing' test has been improved to ensure that compliant products have adequate resistance to key fishing. To meet the constantly varying challenges of burglary and theft it is important to update security standards such as TS 008.
"In carrying out this project, the DHF has been supported by its manufacturing members as well as by test laboratories and the police Secured by Design scheme. We hope that by setting this new benchmark for performance we will ultimately be helping to reduce opportunities for burglary and theft throughout the UK."