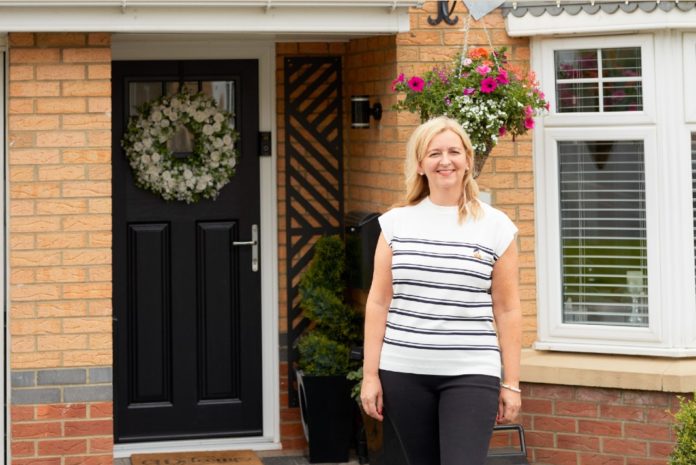 Louise Sugars is the latest Instagram influencer to endorse Endurance Doors, on her inspirational page @myhomegarden36. Louise's Instagram page is packed with ideas and interior design influences for the modern home. She benefitted from a new, Pentland-style door, in Raven Black, with chrome hardware from Endurance Doors. She had already enhanced the front of her home with a matching Ring doorbell, along with a contrasting white-rose-featured wreath, as shown on her 9 August 2021 post, which received more than 1,500 likes.
Louise said: "I wanted a door that was secure, looked great and that would provide years of maintenance-free enjoyment. I've certainly achieved this with my new Endurance Door, and, having done some research on the internet, it's clear they are top of their game. It's made a remarkable feature to the front of our home, and it feels solid too."
Scott Foster, group head of sales and marketing for Endurance Doors added: "Louise is the latest Instagram influencer to endorse a solid core Endurance Door, and for good reason, as we believe it's the best in the sector from a design and performance point view. Like all of our doors, this one has been manufactured carefully, without the use of a generic door blank, in our facility in Brigg, Lincolnshire, with a great deal of expertise and skill."
For information about the Endurance Solid and Secure composite door range, including the latest colours and finishes, call the sales office on 01652 659 259, visit endurancedoors.co.uk, or email marketing@endurancedoors.co.uk. Alternatively, follow @EnduranceDoors on Twitter.