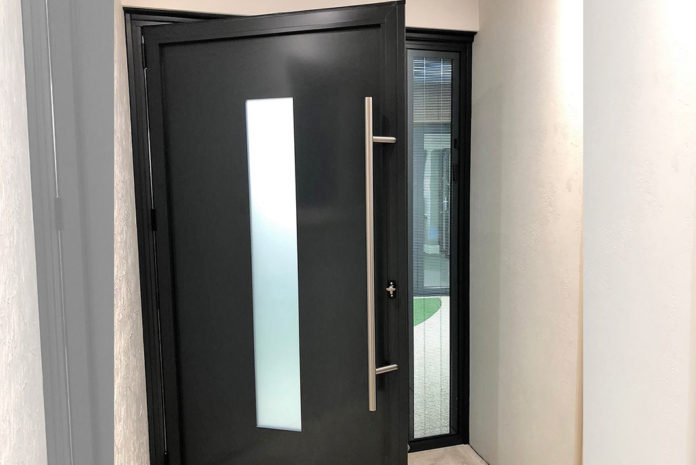 Alutech is offering fabricators 'one system that caters for all door styles': the BF73 aluminium door system. Whether the project is a single door, a French door or a bi-folding door, they can all be fabricated from the same BF73 system, says Alutech.
The system reportedly caters for projects that call for shaped frames, fixed frames, sidelights, astragal bars and blinds in glass. It can also be used as an entrance door with optional inserted aluminium panels.
The BF73 system has been designed to be quick and easy to fabricate and install, Alutech reports. The system offers an adjustable jamb feature for maximum adjustability, and enables easier installs with 4mm tolerance.
Alutech's aluminium door systems have high levels of security, thermal efficiency, noise reduction and weather proofing and have been rigorously tested to open and close without effort. They are designed to have the least amount of aluminium possible, to maximise the glass area and improve viewing.
The West Yorkshire-based systems house is still working to a delivery time of just five working days on standard stock. This includes aluminium profile systems for BF73 bi-folding and French doors in mill finish, anthracite grey, black, white, dual colour profile grey/white and dual colour profile black/white.