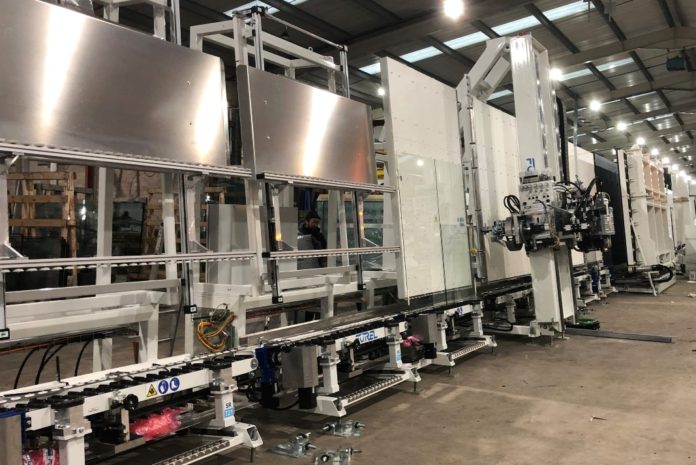 Dundee-based Ravensby Glass, which manufactures insulated glass units (IGUs), has invested in a new automated Forel line for applying Edgetech's Super Spacer TriSeal. The investment is a response to growing demand for high-performing commercial IGUs, the business claims, describing the technology as state-of-the-art.
For over 30 years, Ravensby has provided IGUs to businesses throughout the commercial, residential, public and medical sectors. Today, it processes and toughens its own glass at two facilities in Dundee.
Gordon Dickson, Ravensby Glass' managing director, said: "We use TriSeal because we know it guarantees the kind of long-lasting, top quality IGUs that commercial projects require. In recent years, we've experienced growing demand from the commercial sector, and so, investing in an automated TriSeal application line was the natural next step.
"It's now fully up and running, and we're delighted with the speed, efficiency and consistent quality it's able to offer." Chris Alderson, Edgetech's managing director, added: "It's hugely gratifying to see longstanding customers like Ravensby succeeding and investing in the future. With their new TriSeal line, they're excellently positioned to reach new heights in the months and years ahead."
Ravensby is set to install another new TriSeal line this year, this time to benefit the domestic side of its business. Super Spacer TriSeal has been described as 'the premium choice warm-edge spacer bar for demanding commercial glazing projects'. It is reportedly able to offer world-leading performance, thanks to its unique triple-seal design: its inner acrylic adhesive allows for immediate unit handling; its polyisobutylene primary seal provides enhanced gas retention and low moisture vapour transmission, while the outer backing sealant delivers structural strength and unit durability. For more information, visit edgetechig.co.uk.