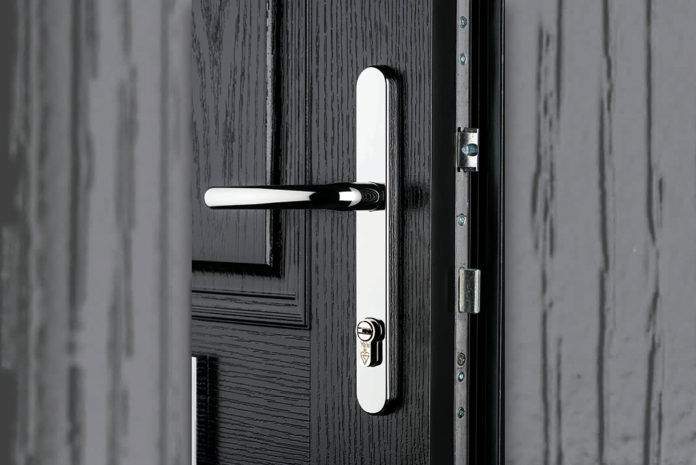 Apeer has unveiled a new collection of hardware and door furniture, available on selected styles within its composite door portfolio.
The latest hardware offer consists of 60 new pieces that have been designed to suit a wide variety of home styles and complements the recent introduction of the contemporary Sweet hardware range and Ultion Smart lock from Brisant Secure, as well as the latest security upgrades to the slab used on all Apeer doors.
The composite door manufacturer has reported high levels of activity throughout the course of 2020, despite the challenges imposed by the Coronavirus, while the introduction of a consumer facing marketing campaign has been perfectly timed to correspond with a significant increase in demand for home improvements over the summer months.
As a result, Apeer adds that these latest additions to its product range have helped to further extend the appeal to homeowners specifying its doors through the Doorbuilder function on the company's website as well as to its network of retailers located throughout the UK and Ireland.
Of particular note within the new hardware options are the Heritage and Architectural ranges. Ideal for rustic oak-style doors installed on period buildings and cottages, Heritage handles include such classics as teardrops and monkey tails, with matching accessories including knockers and letterplates. And, as might be expected, Architectural door furniture offers clean, sleek lines with finishes in chrome and satin silver.
Similarly, the Forged Black and 'beaten' Pewter options, provide authentic detailing for homeowners choosing doors to complement period-style homes, but who prefer a 'hand-forged' appearance.
A new anti-bacterial handle has also been introduced, in response to a demand for solutions to help prevent the spread of Covid-19. Designed with simple, clean lines the handle has an antibacterial and antimicrobial surface that suppresses the growth of pathogens on the handle, as confirmed by independent lab and practice tests.
Apeer's managing director, Asa McGillian, says the company is working hard to ensure its products appeal to the widest audience: "We continuously review the specification of our products to appeal to every price-point and taste. We were especially impressed with the Heritage and Forged Black ranges for their authenticity in appearance and excellent product quality, when we were looking at extending into homes with a more rural or period style."