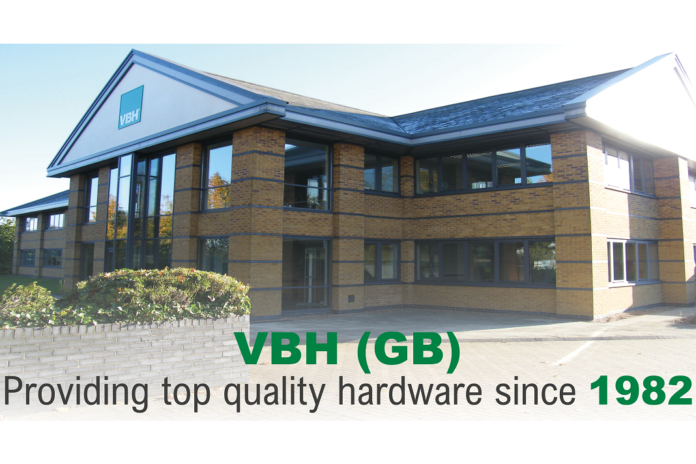 VBH, a supplier of hardware and ancillaries to the window and door industry, is set to turn 40 this month. The VBH team kicked off the celebrations with a dinner/dance at Leeds Castle, Kent, in Ma, where staff from all three UK sites got together to remember old colleagues and meet new ones.
The company Heiz Wagner  opened in Rochester on 7 July 1982 after Peter Kinze recruited industry professionals, Graham Organ and Barry Amey. This company was to change its name to VBH in 2009.
The first product lines were mainly European and included brands such as CES, Gege, BSW, Hautau, Wehag and Fuhr. Wagner even sold door panels for a while. Although many of the brands have disappeared from the range, some, such as Roto and Deventer, are still very much part of VBH's product portfolio alongside the company's own GreenteQ brand.
In 2009 the company launched its own GreenteQ brand of hardware and ancillaries. GreenteQ has since grown hugely as the new product development team has brought in a stream of exciting products dictated by the tastes and trends of the British market.
None of the original staff members still work at VBH but many joined soon after. These include commercial manager Robb Crampton, who joined in 1984, and the class of 1985, Lesley Mills and Lee Pollard. Read more about VBH here.