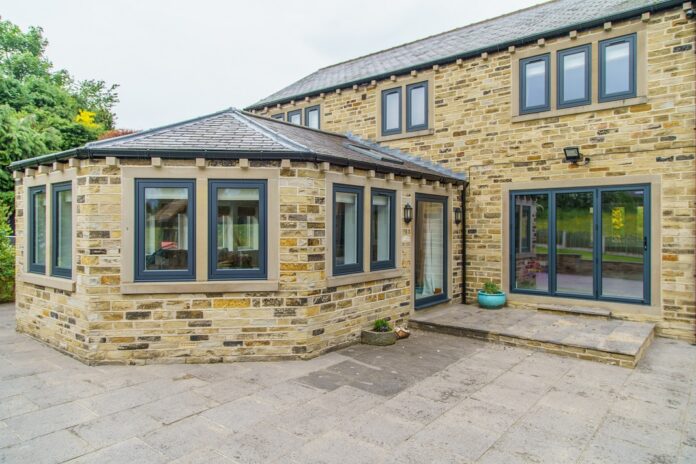 The Residence Collection installer Renovate Leeds supplied 98 windows for the renovation of Geordie Shore star Gaz Beadle's dream home. The TV personality shares his home with wife Emma McVey and their two children.
Working closely with the Residence Collection and a local window and door manufacturer, HWL Windows, Renovate Leeds installed windows designed by the Residence Collection throughout the property. Gaz chose the Residence Collection's R7 collection for his home.
The windows consist of a traditional mechanical joint that provides a timber-alternative aesthetic. The R7 collection is available in a variety of colours to suit different styles, and Gaz opted for Eclectic Grey for his exterior. For the interior, Chalk White was chosen.
Aside from style and aesthetics, it was important to consider other elements such as quality, longevity and performance. The Residence Collection's R7 windows have an energy rating of A++ and are double or triple glazed as standard, business representatives have said.
Gaz said: "I couldn't be happier with my windows. When we moved into our home, the windows were outdated and blocked out a lot of light, so we knew they needed updating. Now, I can't believe the difference and how open and airy our home feels.
"Not only that but the windows have completely transformed the aesthetic to suit our modern family lifestyle. I couldn't recommend the Residence Collection windows enough. Renovate Leeds did a fantastic job at installing them."