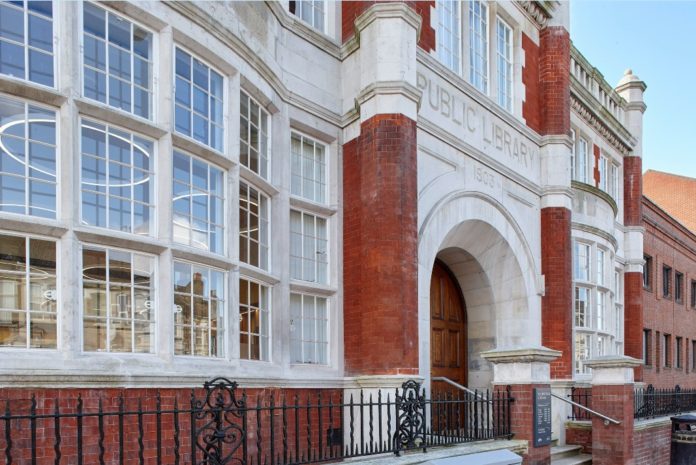 Plumstead Library, originally constructed in 1903 and located in the Royal Borough of Greenwich, has had all 33 windows refurbished as part of a dramatic renovation project. An impressive 124 individual window frames were fitted by Associated Steel Window Services (ASWS).
ASWS removed all windows and transported them to London workshops. There, the windows were blasted, repaired and decorated before being refixed and reglazed. The sizeable project involved an impressive 1,326 panes of glass, which were mastic-fronted in order to recreate the original putty sightlines.
ASWS' work did not stop there though: all of the building's ironmongery needed extensive refurbishment. On top of this, nine more recently replaced windows were replaced again, to improve quality and remain in keeping with the building's original character.
The windows were in a state of severe disrepair and poor condition prior to the works. But this reportedly challenging renovation was completed within a six-month time frame. A spokesperson for ASWS said: "The actual refurbishment went incredibly well considering the windows were in a very poor condition after years of neglect. The finished product was excellent."
Having previously been under-used, the building is now a fully fit for purpose: being used as a 21st-century public library. A community centre has been created as well as a sports and gym centre, enabling greater local engagement as well as restoring the library. The property is a Grade II-listed building and so the work required careful consideration, planning and unparalleled expertise. Modernisation has been carried out in a way that bridges the gap between old and new, preserving traditional charm and increasing functionality at the same time.
For further information about Associated Steel Window Services visit www.asws.co.uk or call 020 8665 5335.