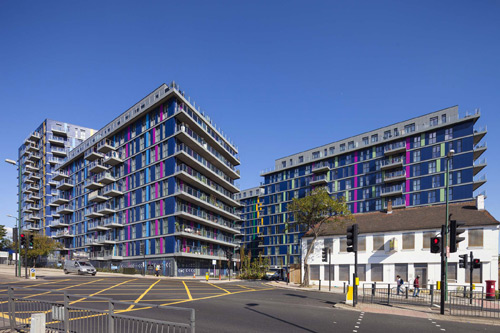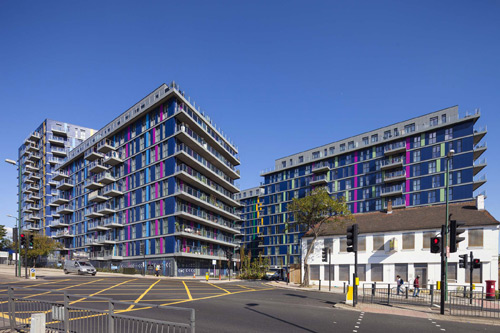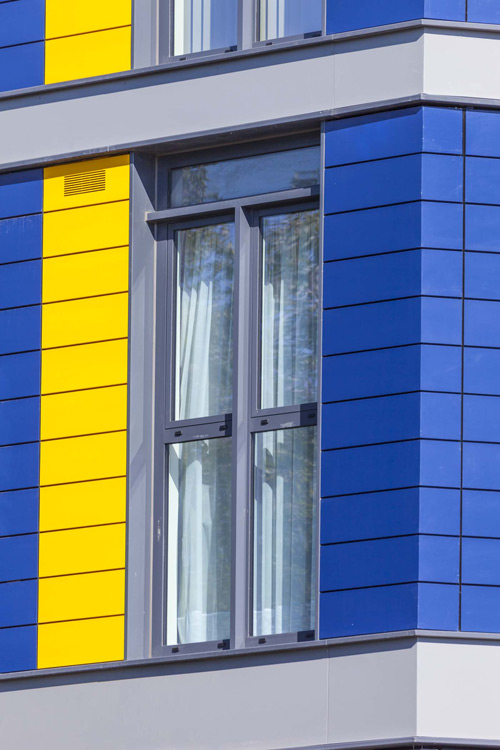 243 Ealing Road is a new residential development, situated in North London, using Aluprof window and curtain wall systems.
Dark blue terracotta cladding is used across all seven blocks of the development and, together with the window systems, offers the residents what Aluprof describes as a 'trouble free and sustainable building envelope'.
Now complete, the total development consists of 330 private residential apartments, which includes eight high specification penthouses, 54 shared ownership apartments and 57 affordable rent properties.
Aluprof systems were fabricated by Aluminium and Glass Facades (agf.uk.com), and consist of windows and doors from the MB59S and MB60 ranges, plus Aluprof's high performance MB SR50 curtain walling.
According to Aluprof, the terracotta cladding is made all the more striking by the use of vertical bands of brightly coloured terracotta. Detailing between the fenestration systems and terracotta finish is accomplished by using external reveals in powder-coated aluminium to match the Aluprof systems.
Aluprof UK's head office and distribution centre is located in Altrincham, Cheshire. Aluprof systems are increasingly being specified on a wide range of residential and commercial projects across the UK. Systems are always designed, fabricated and installed by selected, specially trained companies to ensure each fabricated product meets Aluprof exacting standards.