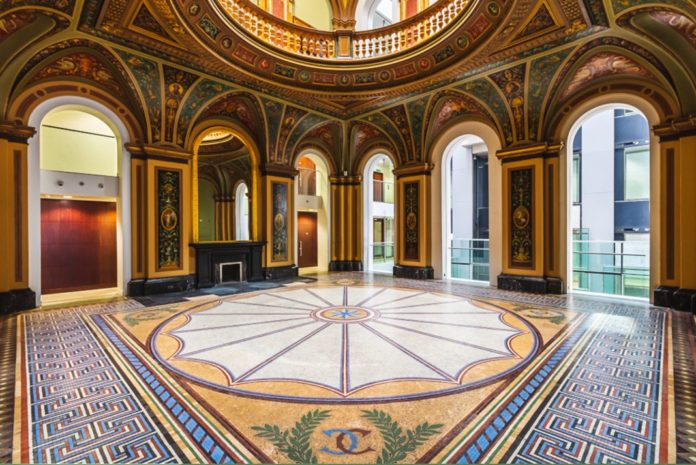 A Grade II Victorian building in Mayfair, London, has been transformed into a commercial space fit for 21st century. Halifax Glass used Hodgson Sealants' U9 silicone to seal the project's timber window units, at 78 St James Street.
The property had previously been used as a gentlemen's club and as the headquarters of HSBC but has now been converted into a modern, multi-occupancy office development by main contractor Mace, working with architects Squire and Partners. The historic building includes intricately detailed saloons, a drawing room and gallery. It also now features Grade A office accommodation on floors of up to 18,500ft², with heights of 2.8m.
The windows, which are the full height of the storeys on the front façade, required a specialist glazing company to meet the demands of the project. Halifax Glass was called in to produce and install the windows using Hodgson Silfix U9 silicone sealant for the job. Halifax Glass also used quantities of Hodgson's Flexistrip, its load-bearing security glazing strip, for installing double glazed units, laminated glass and single glass into windows and doors.
Hodgson Silfix U9 is formulated from 100% silicone, never fluid extended for a totally reliable, shrink-free seal, with excellent adhesion to most construction substrates. Silfix U9 is a one-part, neutral curing, low modulus, low odour silicone sealant, and is used widely for perimeter joint sealing applications, and the capping and bedding of glass units in bead glazing systems. It can also be used with laminated glass.
Hodgson Sealants is the largest independent sealant manufacturer in the UK. A family-run business that has been established for over 50 years, with its own UK-based research and development and production facilities, Hodgson manufactures a wide range of products using the latest technologies.