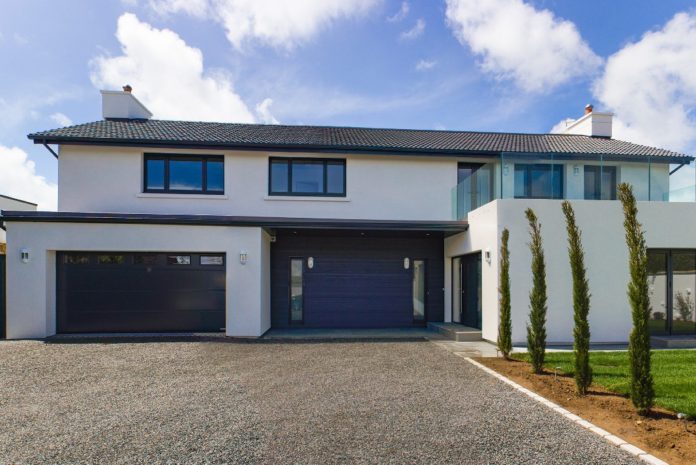 Stellar aluminium windows and doors were manufactured and installed in a palatial £2.5m newly renovated property in St Brelade, Jersey. The modern, detached, four-bedroom home was fitted with 14 Stellar aluminium fully flush casement windows, two sets of Stellar double doors and two single Stellar doors. All Stellar products were manufactured by specialist fabricator Capital Windows, of Uxbridge, Greater London, and fitted by local Jersey installer, Window Glaze Servicing.
The property is set in a desirable location and exacting standards were needed throughout, including the choice of windows and doors. Stellar was selected due to the system's high-end flush and symmetrical aesthetics that proved popular with the homeowner.
Neil Keeble, owner of Window Glaze Servicing, said: "We have been selling and fitting Stellar aluminium windows and doors for some time, and the products are superb. The flush aesthetics are the best on the market, and allow us to secure work in the middle to premium end of the retail market. This job required contemporary aesthetics throughout, and Stellar products were more than able to deliver."
He added: "Stellar products are easy to glaze, thanks to the pre-gasketed knock in beads too. Not only does this save time on site but it leaves an incredibly neat finish every time, which was important on such a prestigious and design-led property."
The multi-award-winning Stellar aluminium window and door system has been capturing headlines since it came to market in 2019. The system was purposely designed to harness the development of the PVC-U sector, and give the domestic market the best in cutting-edge aluminium windows and doors.
Philip Parry, Epwin Window Systems' business development director, said: "Stellar's flush finish inside and out sets itself apart from everything else in the market at this time, and gives fabricators and installers a visible point of difference. Flush windows have fast become a window of choice with consumers over the past few years, as can be seen in this superb Jersey project. In Stellar, you have a range of aluminium windows and doors that give installers an opportunity to secure business at the highest level."
St Hellier-based Window Glaze has been fitting aluminium and PVC-U windows, doors and conservatories for several years, delivering attention to detail at every level. Neil concluded: "As a business built on a reputation for high-end installations, having Stellar products in our portfolio has allowed us to secure several prestigious jobs as the products never fail to impress the homeowner. We are delighted with the finished result on this project and looking forward to starting our next Stellar project."