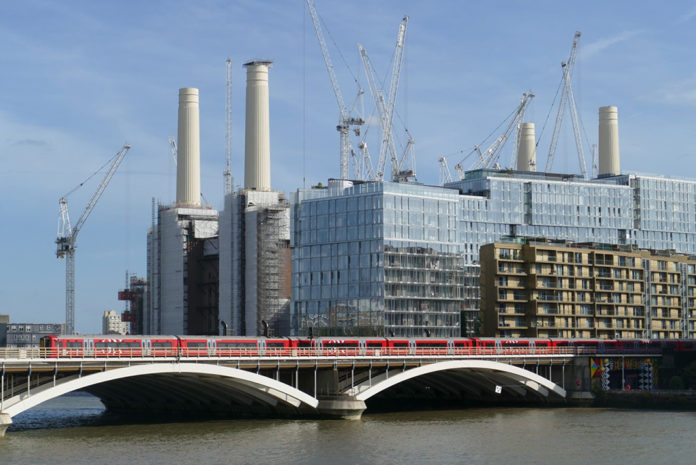 Wrightstyle, the steel glazing systems company, has been appointed to design, supply and install fire rated screens to the new Tube station at Battersea Power Station, part of the Northern Line Extension.
The new station will serve a mixed-use redevelopment of the iconic old power station, with shops, restaurants, bars, offices and residential accommodation, as well as existing communities.
The Underground line will extend the Charing Cross branch of the Northern line, with two new stations at Battersea Power Station and Nine Elms, which will also serve, among others, the Embassies of the USA and the Netherlands.
Construction began in 2015, with tunnelling completed in late 2017. The new line is expected to open in autumn 2021.
The £8 billion project is being built in seven phases, with final completion due in 2025, and is expected to create some 15,000 jobs.
The overall site covers an area of 42 acres, of which 18 acres will be public space and six acres will be a river side park.
In total, there will be 3,444 new residential homes, 517 affordable homes, 2.5 million square feet of office and retail space, a library, a medical centre, and childcare facilities.
The historic centrepiece originally comprised two power stations and was built between 1929 and 1955, with final closure in 1978.
Restoration of the power station will itself create 254 apartments within and above the power station, with each apartment having access to a 1.5 acre roof garden.
Wrightstyle is said to have considerable experience of working on underground railway projects, both in the UK and internationally.
The company has supplied to seven stations on London's Crossrail project, and has supplied to, for example, the Dubai Metro. The contract is currently in the design stage, and Wrightstyle expects to be supplying its systems in early 2020.