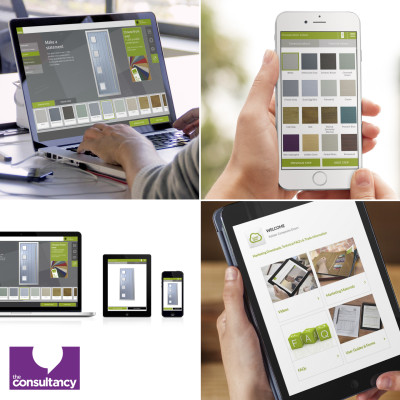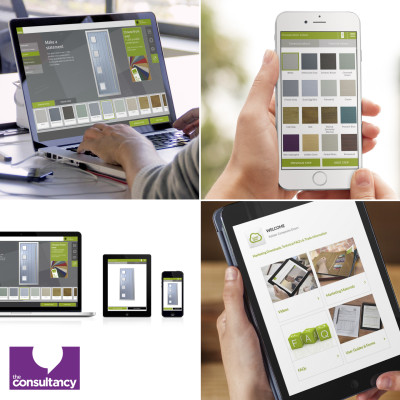 Digital innovator, The Consultancy, recently teamed up with Solidor to introduce a range of online offerings at The FIT Show 2016.
With the fenestration and glazing industry constantly evolving, Solidor was reportedly eager to advance its systems 'to the next level'.
Richie Thornton, director of The Consultancy, said: "We've been working with Solidor for many years now, having created its first door designer back in 2013.
"The relationship we have with the company is one that is very successful and works very well.
"We enjoy helping companies reach their true digital potential, and Solidor, in particular, has really raised the bar with its new mobile responsive door designer.
Solidor customers might have noticed a change to The Cloud with a brand new 'marketing' section. This includes videos to be used on Solidor customers' websites, Solidor and Residor brochures, frequently asked questions, as well as user guides – such as an ordering guide and an ancillaries order form.
In addition to The Cloud, The Consultancy has also developed and designed a brand new bespoke mobile responsive door designer for the company. The designer includes new additions to the Solidor collection, such as two brand new colours and six new door styles, as well as new glazing options.
In addition to updating the collection, the retail designer has also had a full 'facelift', as well as a mobile responsive update, making designing a Solidor as simple as possible for all customers, on all devices.
For Solidor customers waiting to get in on the action, Sales Generator will be available for upgrades from The Consultancy's sister company, Glazing Vault, within the next four weeks and The Consultancy will be in touch regarding the update.
For more information on how to make your company digitally advanced, or to join the #InvestOnline campaign, visit www.theconsultancy.co.uk or call 01429 239 689.