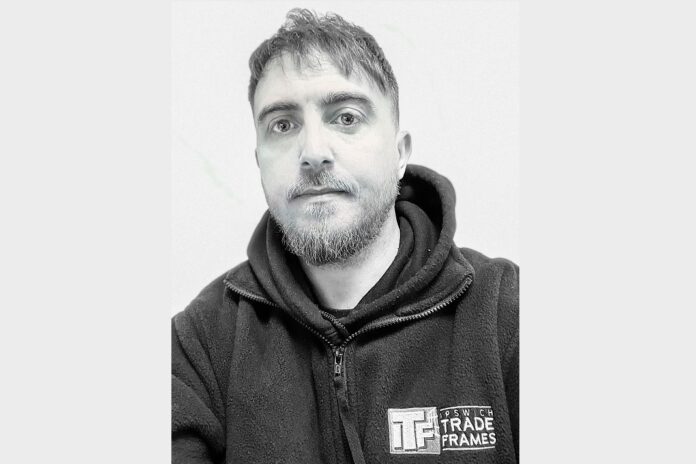 A leader of Ipswich Trade Frames (ITF) has praised the AdminBase installer management system, by Ab Initio, for the positive impact it has had on the business. The PVC-U and aluminium windows specialist has gone from strength to strength in the last 18 months, according to representatives of ITF.
"Prior to using AdminBase, our processes involved the use of a mixture of paper and various documents, which meant we weren't always as organised as we would have liked," said Fraz Youssef, ITF's operations manager. "We recognised it was a time-consuming way to operate and could immediately see the potential benefits of introducing AdminBase into our business. The proposed service would allow us to provide our clients with a much-improved customer journey as well as help us process more orders in a more efficient manner.
"Implementing AdminBase has allowed ITF to grow exponentially over the past 18 months. In part because it has given our experienced team the opportunity to organise their time more efficiently but also because the CRM has standardised practices across the board. This means our staff can retrieve all the information they need about a customer's order from one central, easily accessible system.
"The diary feature has proved a big success with the team and is now used when preparing new jobs for our fitting teams and service calls for existing customers. The stock management feature is also now heavily integrated in the day-to-day running of our warehouse.
"As well as helping us to maintain the correct stock levels, we can quickly find the answers to any inventory-related queries such as the location of goods in the warehouse. The finance tabs such as customer balances and the sales reports are not only vital to the day-to-day running of operations but also help us strategically plan and prepare targets for the sales teams on a weekly, monthly and yearly basis.
"On the rare occasion we have a problem with the CRM, the customer support team at AdminBase is always on hand to help. Once the complaint is logged via email with their technical support department, we usually receive a prompt phone call back to resolve any issues. The team that conducts training on the system is first-class too; they are very informative and attentive to the needs of the user. I have witnessed first-hand their ability to adapt the training to suit everyone.
"We only wish we had integrated AdminBase into our operations sooner. We have been so pleased with how things have gone since the system went live that we have also started to use it on our newly acquired home improvements company, Admiral. For the company owner and I, regardless of where we are in the country, it makes managing both companies so much easier. We've been thrilled with the difference AdminBase has made to our day-to-day operations and look forward to using it to develop our businesses to the next level."