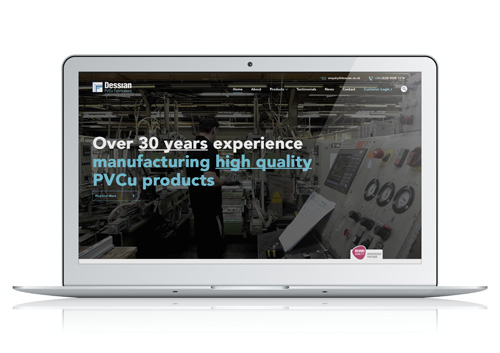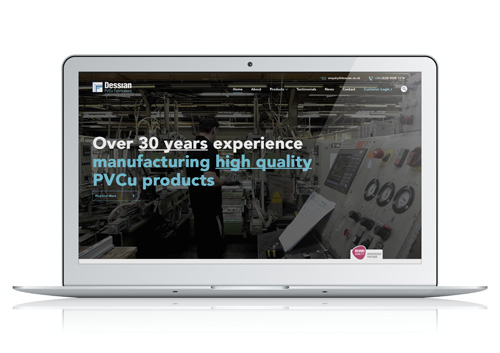 Dessian has launched a new website – www.dessian.co.uk – that, the company claims, will 'bring its people, its production and its high-quality end products to life like never before'.
Based in Belfast, with a second office and factory in Cumbernauld, the window and door fabricator has been making Rehau profiles for UK and Irish trade customers for more than 30 years. Specialising in the Total70 (70mm) and Rehau Tritec (60mm) window systems, Dessian says it has developed a product range which offers customers a variety of frames to deliver on both efficiency and aesthetic appeal.
According to Dessian, online interactions are very often a customer's first port of call, so it has revamped its website to ensure that the 'first impression is a good one'. Embedded video content gives a flavour of the Belfast production facility, while a new platform and SEO capability is designed to ensure the website is easier to find in online searches. Dessian says that it has ensured that the website is also GDPR compliant, in terms of its cookie use.
One new feature of the website for existing customers is the 'customer log in area' where trade partners can access marketing resources, certificates, technical specifications, energy calculators and guides. They can also find training notes for the company's Satellite business software.
Nigel Bothwell, managing director, said: "The website gives the company a fresh new look which really showcases our strengths – namely our production experience and the way we support our customers. With the engaging video content, users can look through a virtual online window and see how we operate and the care and attention which goes into every frame, door and conservatory.
"Our existing customers will really benefit from the new log in area, which puts everything they need in one place to make things a little easier for them when looking for information or support."