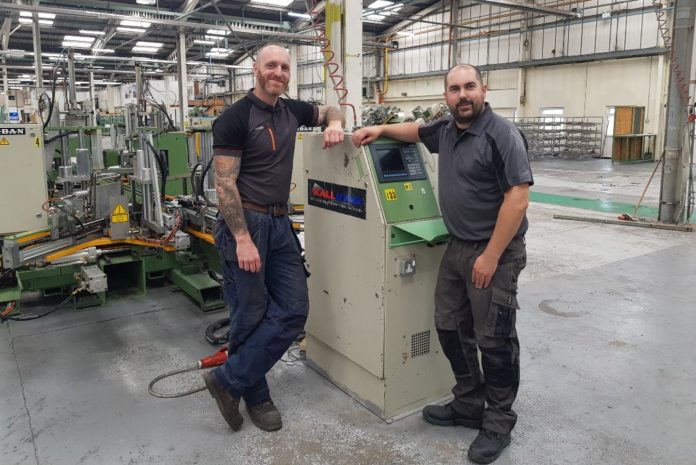 Well, where did that year go? It was an incredibly busy 12 months for us at Kall Kwik, but it was also a very exciting one.
Not only did we launch our Advice Care Engineering (ACE) Partnership Scheme, offering fabricators a comprehensive support package for their machinery, but we also expanded the team with a new 'star signing'. Danny Jones, with a wealth of industry engineering expertise, joined us as technical director.
A very well-known and respected figure, you'd struggle to find anyone with the same knowledge of glazing machinery as Danny. Combining his 20-plus years of engineering experience with my machinery software knowledge, his appointment has enabled us to provide customers with an unparalleled level of support, while also giving us the ability to bring through the next generation of engineers.
We completed some big installations last year, proving that companies are still keen to invest in new machinery in order to expand, and we fully expect that to continue in 2022. Increased demand has highlighted how vital it is to have efficient machinery in place to successfully handle it.
While refurbished machinery is a viable option for many businesses, we expect there to be a shortage of good-quality, second-hand equipment on the market for the foreseeable future. Many firms are holding onto their older kit to provide extra capacity and backup rather than trading it in, as they would have done previously.
Fabricators have had to cope with an incredibly challenging period, coping with the increased demand for products, combined with supply chain problems, Brexit and the pandemic. It's often in tough times like these where innovation is needed, and we are seeing more fabricators embracing automation, for the impact it can have on their processes.
Automation in all areas of manufacturing has been on the rise for some time, and the impact the pandemic had on our industry has accelerated this even further. An increased communication between machines and the ability to self-monitor production means they can operate quicker and more efficiently, maximising production.
We can assess your current fabrication set up, look at areas where you can improve and advise you on the best solutions for your business. Our experience in software means we understand the impact smart technology has on manufacturing, and can help you choose the right automation solutions for your processes.
Chris Bailey
UK and Ireland business development manager, Kall Kwik Machinery