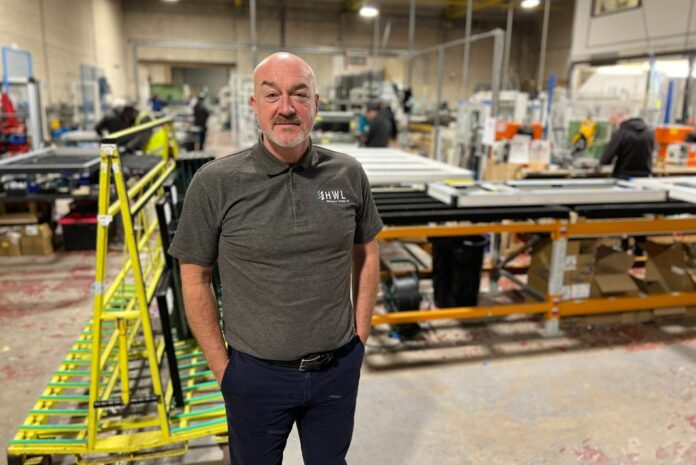 The window and door industry never fails to surprise me. I see stuff and have conversations with suppliers and customers every day that you wouldn't think would happen – but they do.
With that in mind, I find myself half expecting to be surprised again this year by what comes next. As unlikely as it seemed at its start, we saw a global pandemic drive exponential growth in consumer demand for two years. So, what war, inflation and an energy crisis will do to window and door sales now is not a foregone conclusion.
Some sort of a slowdown is, however, likely. So where does that leave fabricators and installers?
For me, in the midst of a lot of market complexity and challenge – and I don't think I'm over-simplifying things – it comes back to product and service. For the last two years, suppliers have been able to get away with a less than exemplary level of service. At the odd moment, I'm big enough to admit, that's included us. Because demand has been so high, it really hasn't mattered.
The same goes for product. There has been a distinct lack of innovation, particularly at systems level, for the past two years. That's understandable given the context of Covid, and it's been OK because demand has been there. Now, both these things matter again. Actually, they never stopped mattering.
We've always been an innovator. In 2017 we pioneered the development of a non-glass-bonded 90° jointed R9 window inside and out using Timberweld. We now offer the complete Residence Collection in a 90° joint on both sides of a welded sash, adding the new 70mm Kömmerling Flush casement to our range this year.
None of that is easy to do. But we've done it because puts us in a place which we believe reflects the direction of travel in the market.
It's not only product but the model. We took a decision to stop volume manufacture at the start of this year and focus on our specialist PVC-U flush and aluminium offers. We supply installers but also other fabricators.
It's about moving forwards in what we offer as an industry and how we do it. That's what we need to do now, if, as we expect, the market becomes less forgiving.
Service and product, in my humble opinion as Yorkshireman, still count, and consumers (at least the ones you want to deal with) are still prepared to pay for them. People will pay more for a flush window with a 90° joint on both sides because it looks so much better on their home. They'll pay more for a door that matches it, and they'll pay more for a colour-matched aluminium bi-fold.
That those products need to be energy efficient is a given because it's what homeowners want. In the current climate, with average household energy bills at the £2,000 mark, it's not only more important to them but also offers faster pay back.
It's about product, service and particularly in retail, how we communicate that. In short, how we sell. The smart installers get that. Those who don't are going to find the next few months a wake up call.
Mark Haley
Managing director of HWL Windows