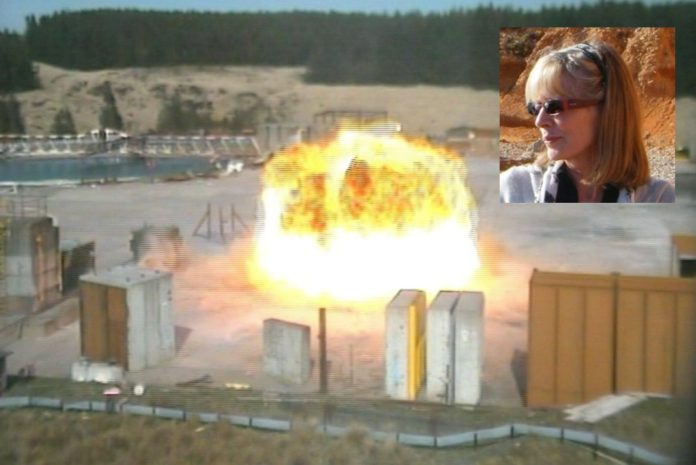 We all think we know how Covid-19 has shaped the health of nations around the world. For most of us, while the pandemic has changed our lives, we simply want a return to old normalities. But Covid-19 is leaving behind some unwelcome legacies including, perhaps, a greater risk of terrorist attack.
At its most trivial is the case of the Iowa man who was arrested earlier this year. In a phone call, he allegedly threatened to blow up a McDonald's restaurant. The restaurant's 'crime' was to neglect to include dipping sauce with his order.
Europol, the EU's law enforcement agency, says that mental health is an important issue in relation to terrorism and violent extremism. It says that the situation created by the pandemic might be an additional stress factor, potentially encouraging vulnerable individuals to turn to violence.
And violence there certainly is. In 2020, there were 57 completed, failed and foiled terrorist attacks in the European Union. Those took place in Austria, Belgium, France, Germany, Italy and Spain. Last year also, 21 people died in terrorist attacks in the EU and 449 people were arrested on suspicion of terrorism-related offences.
Covid-19 is also adding to the background, because it has helped to pollute the social climate with violent ideologies. Europol says that polarisation of political discourse has increased in the European Union. This has manifested itself in an increase in intolerance of political opponents, while the number of individuals conducting verbal or physical violence is also increasing.
The dynamics of Covid-19 have been hard to predict for health professionals involved in halting the spread of infection. But less focus has been on the dynamics of isolation and mental health, and how simmering hatreds and resentments can, and yet might, boil over. That's a legacy we're all going to have to live with for a very long time, and one of the best ways is to protect sensitive or public buildings.
Our expertise in the specialist area of ballistic and explosive attack developed out of our core business in the supply of advanced glazing systems. Those glazing systems protect against fire, and, over the years, we have supplied them to countries around the world.
Our security-enhanced system is designed to withstand blast pressure, while still retaining the glass within the framing profiles. This protects occupants from the blast itself and, importantly, from injury from flying glass.
We've independently live tested our system against 500kg of TNT-equivalent explosive, and a video of the test is here. It's a versatile system, accommodating high-performance, anti-spall glasses to a thickness of 100mm. It also maintains slim and aesthetically pleasing sightlines, with no visual difference between protected and unprotected glazed systems.
As normality begins to return, it would be easy to be complacent in assessing what risks to protect buildings against. But in designing or refurbishing the buildings of tomorrow, we should also heed Europol and consider today's legacies of mental health and radicalisation.
Jane Embury
Finance director of Wrightstyle