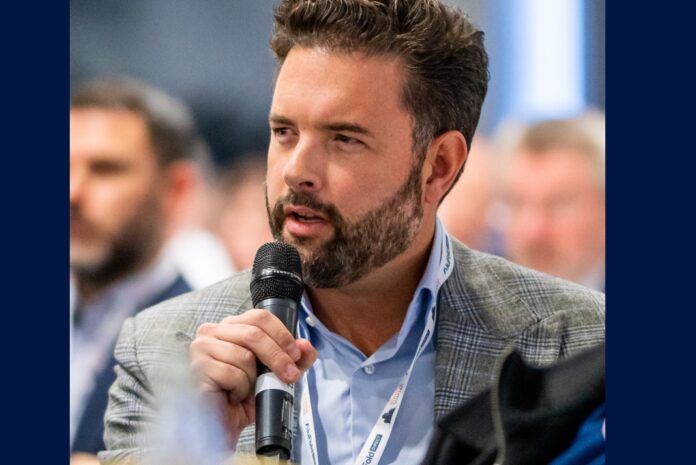 Earlier this year, we highlighted the challenges that were lining up ahead of the industry: inflation, the cost of living crisis, spiralling energy prices, and materials and labour price increases. At that time things were still busy. Installers were working (and many continue) to 12-week order books.
But things are now starting to change. Many of those order books are back to six weeks (although, this is something most window retailers would have been more than happy with, pre-Covid). Looking ahead, we can't afford to be complacent.
6.2% inflation recorded in February represented a 30-year-high. That's before the conflict between Russia and the Ukraine set fuel and food prices skyward. With further increases expected, inflation is going to hit every single one of us – and that impacts on our ability to spend.
War has also rocked consumer confidence. Why would you invest in home improvements in the face of so much uncertainty?
And there's going to be no Rishi riding to the rescue. The chancellor may have cut fuel duty by 5p a litre, and there were also future pledges about income tax, but he made it clear in his spring Statement last week that, this time around, he's not riding to the rescue.
That retail leads are down and that conversion rates are lower, against this context, shouldn't be a surprise. In short, we're entering a period where leads aren't going to drop into our lap in the way that they have done for the past two years.
We know, because we see it in T&K, our retail business. We've had to work harder to generate leads, and, critically, to convert them. But, while we have had to dig deeper, we are continuing to win business, developing new retail lead generation tools, which we're sharing with our customers.
Some of the things that we have highlighted as a source of concern also have a flip side. Soaring energy prices make it more likely that homeowners will be prepared to invest in home improvements that reduce them.
The pinch of rising energy prices will be likely to be felt by the 800,000-plus households who bought properties in the 12-month run up to the end of the stamp duty holiday at the end of September 2021. Having just come through their first winter in their new homes, with the old windows and doors that they inherited, they may be particularly responsive to messaging that highlights the energy savings that new windows and doors can deliver.
Property prices also remain high, and, as long as they do, ultimately, people will continue to invest. Those who are being hit most acutely by the cost of living crisis are not, in general, homeowners. Inflation is putting pressure on all households, but continuing high house prices give homeowners a greater resilience to rising costs.
In this sense, our profitability this year is in our hands. It's not going to be delivered by a government windfall, a stamp duty holiday or furlough, and neither is it going to be taken away by inflation. We need to work and innovate to win business. We're doing that in T&K, and we're supporting our customers to do the same, in theirs.
Ryan Johnson
Managing director, Emplas