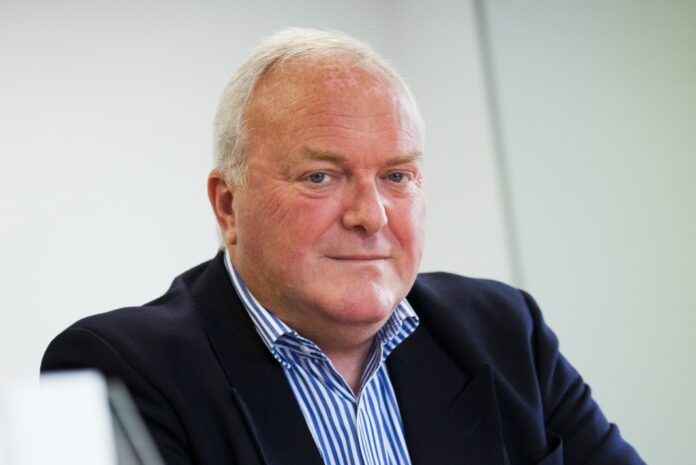 It has gone in the blink of an eye, but we're already through the first quarter of the year. The industry has been buoyant, and volumes remain high going into Q2. There are, however, headwinds on the horizon.
Our hearts go out to those impacted by the conflict between Russia and the Ukraine. Compared to the unfolding humanitarian crisis, its impact on business is inconsequential.
We need to recognise nonetheless, that there is an impact on all of us, and to be prepared for it. Oil and gas prices hit record highs before the conflict, and have since been made worse by it. That's something that is going to impact on our costs, your costs and those of other key areas of the supply chain, not least glass.
Homeowners are also feeling the pinch of rising costs. Home energy bills will jump by an average of around £700 to top £2,000 this year. Forecast to reach as much as £2,350 by March 2023 (OFGEM), it gives us all plenty of reason to upgrade the energy efficiency of our homes.
What does that mean for you and your customers? Well, it's not going to be as easy as it was last year (you don't need me to tell you that.) Opportunities are still going to be there, but differentiation in your product and service offer are going to be more important.
We're doing things to help our customers to continue to do that. We've added agate-grey-on-white to stock, so we can now offer 30+ colourways from stock. We've added a flush sash option to the 2500 range, to offer either sculptured or chamfered flush casements. These are the small points of difference, which can help you and your customers win business.
We're also pushing sustainability. Our recycling facility has the capacity to reprocess up to 45,000 tonnes of waste PVC-U a year. That's the equivalent of preventing 3m windows from going to landfill, delivering a 90,000-tonne reduction in CO2 emissions compared to virgin material.
This story will win Deceuninck fabricators and installers business in the future, not because people will make purchases solely on green credentials but, presented with two, three or more options at a similar price and delivering the same level of performance, we know that homeowners will choose products which they see as being more sustainable. It is that combined offer – aesthetics and colour, security, energy efficiency and sustainability – which we need to sell on.
And that is the point. We haven't needed to work too hard to sell. Now, we need to bring back in a little discipline, and make sure that we're delivering the right story to the end user.
Rob McGlennon
Managing director of Deceuninck