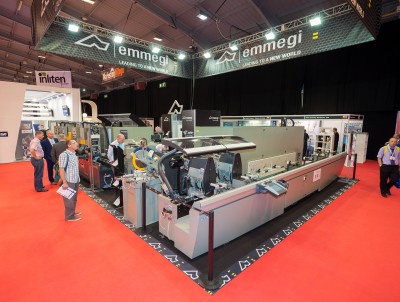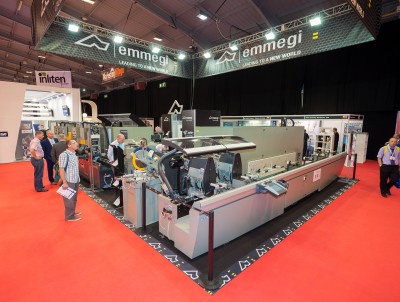 Emmegi's stand at the FIT Show  (stand 106) is set to feature some of its most popular machining and cutting centres, alongside a number of new innovations.
With many visitors to the FIT show looking to increase their output in aluminium products and in particular in bi-fold doors, Emmegi has included the entry level Phantomatic M4 machining centre which is said to give fabricators 'the perfect start' in terms of quality, value and functionality.  For fabricators where space is limited, there will also be the 'highly capable' Nanomatic semi-automatic copy router on display with two controlled axes.
Also on the stand will be the twin head Precision TS2 cutting centre and the popular Itaca Solution corner crimping machine, which together are said to offer a combination of 'speed, accuracy and performance, backed by Emmegi's guarantees of quality and service'.
On show for the first time at FIT is a brand new DigiABS integrated 90° cutting saw system with length stop.   Specifically designed for the accurate cutting of smaller aluminium profiles such as beads, it features a magnetic measuring system which ensures the optimal positioning speed for precision cutting of lengths up to 3.2m.
Emmegi's team will be giving live demonstrations of the machines during the show and visitors can get expert advice from them on the right choice of machine for their individual factory set ups.  They can even place orders at the show – Emmegi is keen to point out that a number of customers came to FIT in 2014 to see specific Emmegi machines in action and signed their orders there and then.