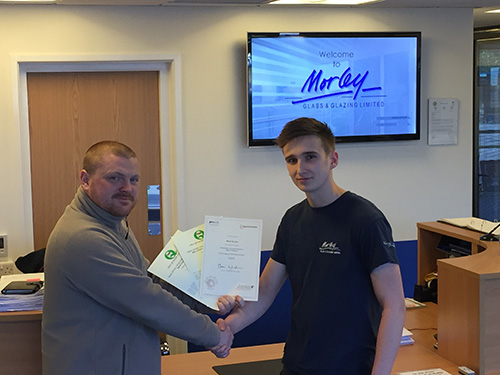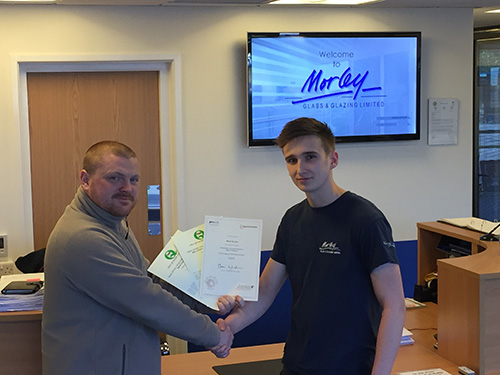 Sealed unit and integral blinds manufacturer Morley Glass & Glazing has extended its apprenticeship programme with the help of North Lancs Training Group.
The company's first apprentice Kieran Buchan completed his NVQ Level 2 in Glass Processing last year and has now progressed to the higher Level 3.
Now, two other members of the Morley team have now embarked on NVQs in Business Administration. Last month, Nathan Hall and Kevin Murphy started Level 2 and Level 4 of the NVQ respectively and will study topics such as team supervision and project management as well as providing opportunities for research, analysis and original thought.
Ian Short, managing director at Morley Glass & Glazing which employs more than 70 people said: "Apprenticeships are a fantastic way for the team to gain new skills, qualifications and a greater understanding of the business. I'm sure the business will benefit from the new ideas, as well as from a more motivated and inspired team. Hats off to Kieran, Kevin and Nathan who are committed to investing in their personal development and the future growth of the business."