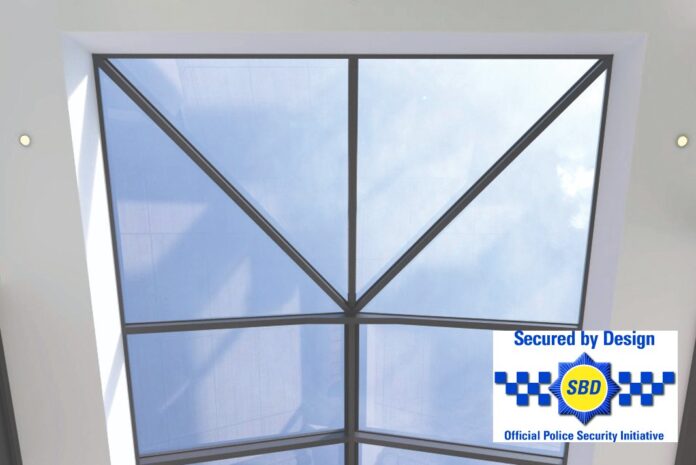 Roof lantern manufacturer, Atlas Glazed Roof Solutions, claims to have become the first company in the UK to have aluminium rooflights listed by Secured by Design (SBD). SBD is the only way for products and services to achieve police recognition in the UK.
The secured pressure-plated system used by Atlas offers a higher level of security than a snap-on cap, the business claims, which can be more easily removed by intruders. Atlas' Lantern 2.0 product was successfully tested to STS 222, a security test approved by SBD.
Winston Osborne, Atlas' technical director, said: "We are delighted that our Lantern 2.0 has successfully passed this security standard and that we have the backing of Secured by Design. We work hard to ensure that our products are of the very highest quality in design, efficiency and security and we are very pleased that this flagship police initiative has recognised our efforts by naming us as the first ever aluminium roof lanterns to be Secured by Design."
To find out more about Atlas roofs see https://atlasroofsolutions.co.uk. For more information about Secured by Design visit securedbydesign.com.