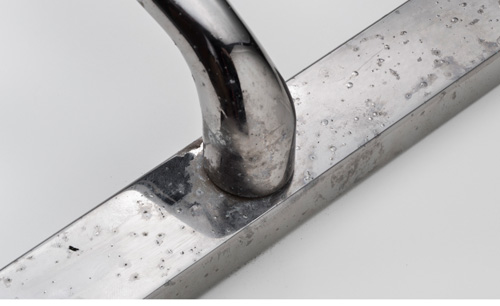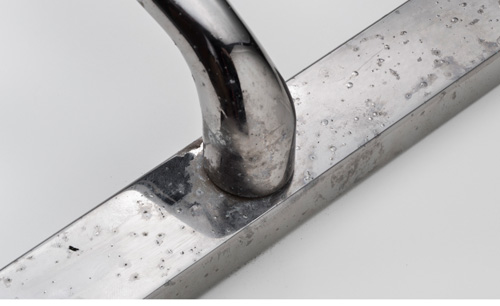 Brisant Secure says it has recently conducted market research into the issues of pitting hardware and in the way in which manufacturers deal with the warranty issues. The company claims that the results clearly show that the industry still faces a significant pitting issue.
In a question to installers, of which 270 are said to have replied, 88% have reported that they have had pitting problems on their hardware in the past 12 months. In a second question, Brisant asked installers if they were happy in how their suppliers were handling the pitting problems. Only 22.5% in reply said they were happy, meaning 77.5% are not happy with their suppliers.
With the composite door market showing continued strong sales performance, Brisant argues that the issue of hardware longevity has never been so important, nor has the warranties on such handles and letterplates. It adds that with consumers paying thousands for a new entrance door, they will have been sold the merits of a near maintenance free door with a life expectancy in excess of 20 years.
But, according to Brisant, many consumers will be faced with pitting and rotting hardware within 'a matter of months' and the research has highlighted the failures in 'epidemic proportions'. Installation companies are still having to replace hardware and with it the potential loss of referral sales, whilst throughout the supply chain companies are trying to best manage the situation.
Nick Dutton, CEO of Brisant Secure, commented: "The evidence is more than compelling that the industry is facing a backlash due to hardware pitting and the way in which warranties are managed. I would suggest that the current 240/480 hour standard is completely inadequate and that we need a standard that reflects the fact that the furthest point from the sea in the UK is Coton in the Elms in Derbyshire, which is just 70 miles from the coast.
"Our Lock Lock product has now achieved an unprecedented 7,500 hours in a salt spray chamber, so I would propose adding a further digit to the current requirements, so we can re-assure installers, consumers and the industry as a whole that door hardware is fully fit for purpose."