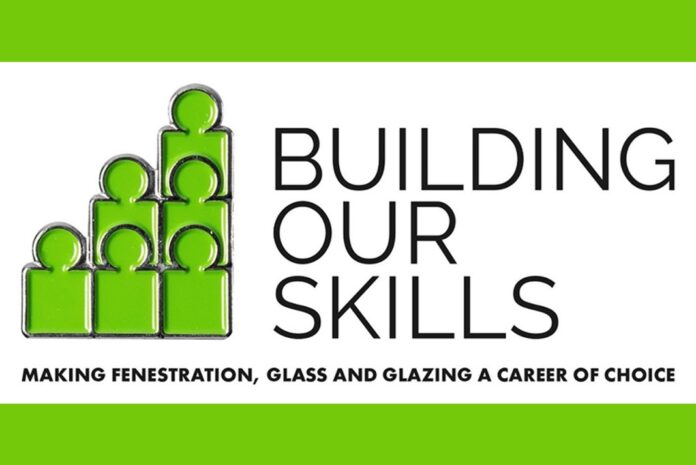 Building Our Skills – Making Fenestration a Career of Choice has launched its action plan for the next 12 months. The plan's creators hope that it will bridge the skills gap by encouraging closer working with employers and other organisations to attract new entrants to the glazing industry. Building Our Skills is a campaigning organisation that works towards improving the skills of people within the glazing industry as well as attracting new people to the sector.
The plan encourages employers to upskill the existing workforce and encourage them to promote the industry as a home for long-term career ambitions. It also sets out to and to showcase the breadth of career paths within the glazing industry.
Building Our Skills is seeking industry support to make its action plan resource as complete as possible. The organisation also plans to set up an employers' forum to get as much input and support as possible to help promote the industry widely.
There is set to be a focus on wider engagement with the education sector in order to raise awareness of the glazing industry to a potential future workforce. The organisation's focus on the education sector will see it develop its 'Inspiring the Future' campaign. This campaign has been designed by the Education and Employers organisation specifically to connect the education sector with the world of work. Also part of Building Our Skills' plan is its Building Our Skills' new 'Inspiration Days' programme, designed to open up industry factories and facilities for school visits.
Building Our Skills has developed a range of academies including its Inspiring Talent Academy which is designed to support employers in inspiring and encouraging employees. Its Practical Training Academy is set up to help deliver a skilled on-site workforce and its Business Academy offers a wide range of learning and training opportunities, including specialist sales training. A copy of the full plan can be downloaded from the Building Our Skills website.