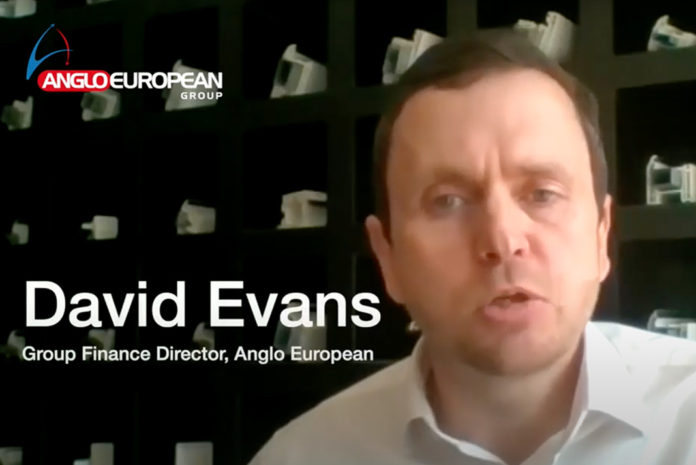 David Evans, finance director at Anglo European and a former global restructuring adviser at professional services advisor, Ernst & Young, has shared his thoughts on the opportunities and risks facing glazing industry businesses in a video interview (below).
According to David, the current situation is particularly unusual as where a normal restructuring process would involve analysis of a company's profits and losses, the recent lockdown – in which most companies have closed for a period of two months or so – means a greater focus on shorter term issues of cash flow.
David adds that for businesses that do get through the crisis and ones that are able preserve and manage cash by protecting their reserves and positioning themselves for recovery, then there will be huge opportunities going forward. However, he argues that this can only be done if companies invest time and effort in forecasting various scenarios, and can stay agile enough throughout recovery in order to adjust their course if presented with unforeseen issues.
He concludes by pointing out that fabricators can save significant amounts of cash by buying reinforcement for windows and doors directly from Anglo, as much as £240,000 a year for larger businesses.