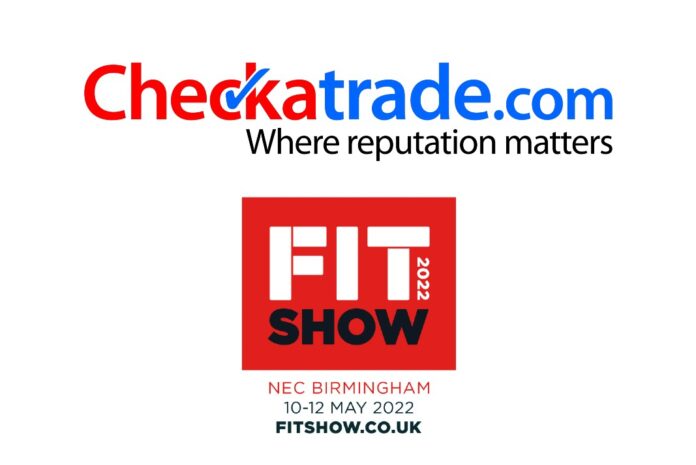 Marketed as the UK's number one website for finding a tradesperson, Checkatrade is set to make its debut as an exhibitor at this year's Fit Show. The Fit Show is due to return to the NEC, Birmingham, from 10 to 12 May 2022.
Checkatrade has 44,000 trade members across the UK. The brand hopes that its exhibition space at Fit Show will raise awareness of the benefits of membership, and enable conversations with installers about the demand it is currently seeing within the industry.
The business was founded in 1998 after a tornado hit a West Sussex village, allegedly causing rogue traders to swoop in and rip off the locals. Checkatrade was launched in order to help people avoid rogue traders; its founder personally met and vetted every member. Today, Checkatrade carries out 12 checks on every member who wants to join, giving quality tradespeople a platform to promote their services to over two million homeowners each month.
Alex Cubitt, Checkatrade's chief growth officer, said: "Over the past two years, the home improvement market has experienced exceptionally strong growth, bolstered by the increased amount of time we've all spent at home during the pandemic. We're always on the lookout for great trades who can help us meet the intense demand we're seeing from homeowners.
"Exhibiting at Fit Show gives us the opportunity to speak directly to tradespeople about how Checkatrade can support them both now and in the future. Eight of every 10 consumers would choose a Checkatrade-endorsed trade, and so there's a great opportunity for us to help trades make the most of the current market conditions."
Nickie West, the Fit Show's event director, added: "Checkatrade is a huge household name, and one that we are delighted to be able to bring to Fit Show 2022. We are committed to driving quality across the glass and glazing industry. Trust and transparency, as embodied by Checkatrade, is a huge part of this.
"Our visitors will be able to tap into the wide-ranging expertise of the Checkatrade team, which will be on hand to offer advice and support about better promoting their businesses to homeowners. Any platform that promotes quality and connects installers with homeowners can only be a good thing."