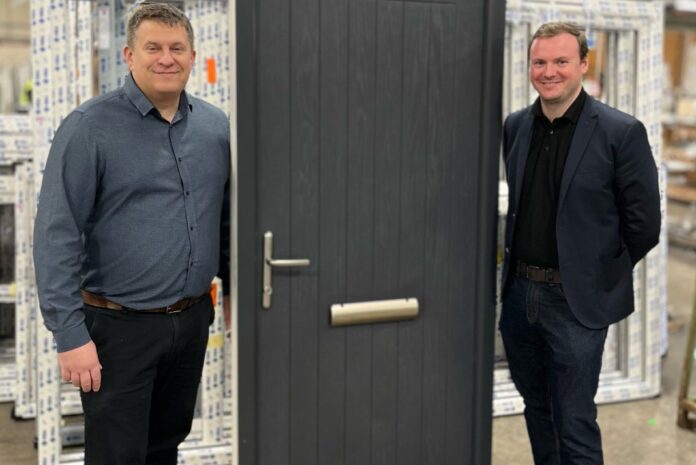 Window and door system manufacturer Consort now offers the latest Ultion three-star lock and Sweet door furniture as standard on all doors. "Having Consort on board with providing our Sweet furniture and Ultion lock as standard on their composite doors is excellent news," said Alex Dutton, Brisant's sales director. "Our companies have a similar ethos on speed and quality of customer service, along with striving for innovation and excellence. We look forward to a long partnership."
Simon Holt, Consort's managing director, added: "We know the Ultion brand and know that product-wise, you won't get any better. We offer our customers the very best. They want a product that is going to last and a brand they know.
"When people are buying a front door, they want to know that it's going to be secure, no one will get through it and it's going to last and look good. We can cover all those things with our partnership with Brisant. On a Consort composite door, you have an Ultion security handle and a three-star-rated cylinder as standard.
"Brisant has the same values as Consort. It's a family-run business and the customer service is excellent. At Consort, we are also known for fantastic customer service, we look after people. We have customers who have been with us from day one.
"I wholeheartedly believe we have a good product. In addition, innovation is important to us. Customers want what's new and different; if someone wants it, you want to be able to say: 'Yes we provide that.' We want to offer our customers the whole package."