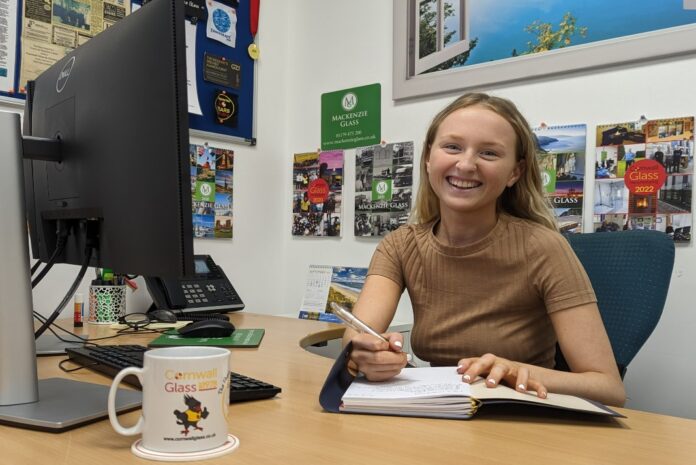 The Cornwall Group has been nominated in the Large Employer of the Year category in the Cornwall Apprenticeship Awards 2022, reflecting its ongoing commitment to nurturing talent within the region. The awards are hosted by Truro and Penwith College, and winners are set to be announced on Friday 18 November.
Apprenticeships are highly regarded within Cornwall Group companies. Many of the group's senior employees – including board directors – joined the independent family-owned business via an apprenticeship.
The Cornwall Group Apprenticeship Journey is an occupational competency training and assessment programme designed to highlight and promote a career in the glass and business industry, and to develop new skills and careers. It is a key element in the company's strategy for growth post-Covid, as well as bringing a new generation into the insulated glass unit (IGU) and glass processing industry through wide variety of roles from production through to business administration.
"We have many colleagues in senior positions, including two managing directors, who started out on an apprenticeship scheme," explained Mark Mitchell, Cornwall Group's chair. "It's this opportunity to progress beyond an initial apprenticeship and to continue to develop their career with us which we believe makes our programme stand out."
Maisie Simpson (pictured), who is doing an 18-month apprenticeship in marketing through Truro College, is one of 20 people on Cornwall Group's apprenticeship programme. "I'm really loving working at Cornwall Glass," Maisie enthused. "The whole experience is really eye opening.
"I researched the company before I started, but I had no idea how big it is, and how many opportunities there are within the company. I can see real routes where I could progress, and I know that previous apprentices have made it to senior management level."
Another recent apprentice is Kieran James, which is currently doing a Level 3 qualification in Glass Processing. "Both the college and the team leaders are really supportive," he said. "They ask me what I want to do next, or what job would I like to try, and l like that. I'm not the sort of person to ask to try a different job so it's nice they encourage me."
Cornwall Group has developed highly successful partnerships with its training partners. This is based around a regional model, which includes specialist training from Cornwall College, Truro College, GFTS and Focus Training. The company communicates what is expected of the apprentices and what progression delivers. This includes regular salary reviews based on attainment. Other incentives include driving lessons and high street vouchers.
"Where we believe we are different is the level of investment we make in those colleagues," Mark Mitchell said. "Not only while they are apprentices but also in support of their ongoing career development."