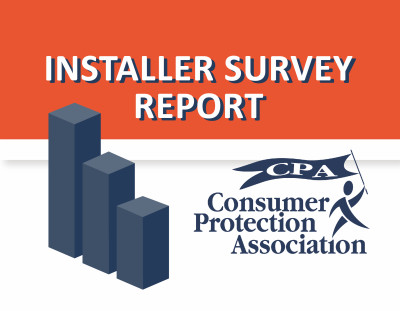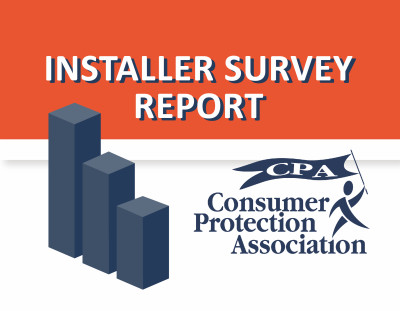 While installers expect consumer spending to continue to increase in 2016, issues such as skills shortages are 'throttling investment and growth' according to the annual Consumer Protection Association (CPA) installer barometer.
The CPA commissioned Insight Data to carry out the survey, which asked more than 12,000 installers a series of questions on their business performance and expectations for the industry.
When polled about how business performance in 2015 compared to 2014, 48% said profit margins had increased, with 39% saying they had stayed the same and 10% saying they had decreased.
According to the CPA, this can be attributed to a rise in work in both retail and commercial markets.
52% of respondents said retail jobs had increased for them over the past year, compared to 6% who said it had decreased.
On the commercial side 39% of installers said work had increased, and 32% said it had remained the same.
Looking forward, installers are upbeat about the prospects for 2016, with 74% expecting growth across the industry, compared to just 3% who don't. 61% expect consumer spending on home improvements to increase this year, with 39% saying they expect it to stay the same.
Businesses are already facing issues finding workers with the skills they need and it seems this trend is likely to continue, which could make growth difficult for those looking to invest.
When asked about future employment opportunities, 35% said they expected this to improve, 45% said it would remain the same and 19% said it would worsen.
The survey also asked businesses what they would like to see more of in the industry in 2016.
81% said premium products with unique selling opportunities, helping them satisfy demand for high-end products in the retail market.
Jeremy Brett, director at the CPA, commented: "Positivity surrounds the industry, but problems such as the skills shortage and a need to have a product range that stands out in an increasingly competitive market are the concerns. As ever the results were fascinating and give us an insight into the industry and the challenges facing our members."
*Not all figures add up to 100% because there was the option to answer n/a for some questions.