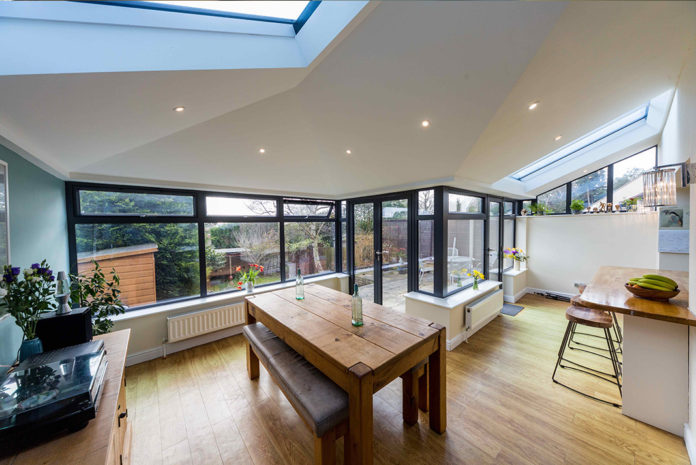 Ultraframe has announced a series of sales training dates for its Ultraroof tiled roof system. The sessions will be held at locations across the UK during November.
According to Ultraframe, the objective of the course is simple – to equip sales people with all the knowledge they need about both the product and the tools at their disposal to assist them with the sale – ensuring maximum conversion of leads.
Ultraframe's marketing director, Alex Hewitt, said: "Key to closing any sale is knowing the product inside out – allowing you to bring the USPs to life and addressing any issues or queries that might be raised. The Ultraroof solid roof sales training course provides sales people with a full and thorough understanding of Ultraroof, the consumer-preferred tiled roof. We'll show you how to maximise this impressive claim during the sales process, as well as explaining the barriers to the sale of a solid roof that we identified during research and how Ultraroof addresses these concerns – allowing you to knock down any objections one by one with the strength of the insight you will gain from this valuable course."
Attendees will also be guided around Ultraframe's installer sales app. This is a fantastic tool which can be used when selling in the home or the showroom to quickly access a wealth of professionally crafted selling aids such as sales presenters, real-life case studies and more, to bring the sales process to life and help to close a sale.
All attendees will receive a free stock of Ultraroof retail brochures along with a pair of virtual reality goggles (available in limited numbers of a first-come-first-served basis) to further enhance their sales process. These can be used in conjunction with the virtual reality tours on the Ultraframe consumer website and installer sales app to allow a homeowner to look around every aspect of a range of conservatories and extensions, from the floor, right up to the roof.
The training sessions take place on the dates detailed below and can be booked via Ultraframe's page on the Eventbrite booking system: https://bit.ly/2Hi0fD8
6 November – Bristol
12 November – Kent
20 November – Newcastle
22 October – Nottingham