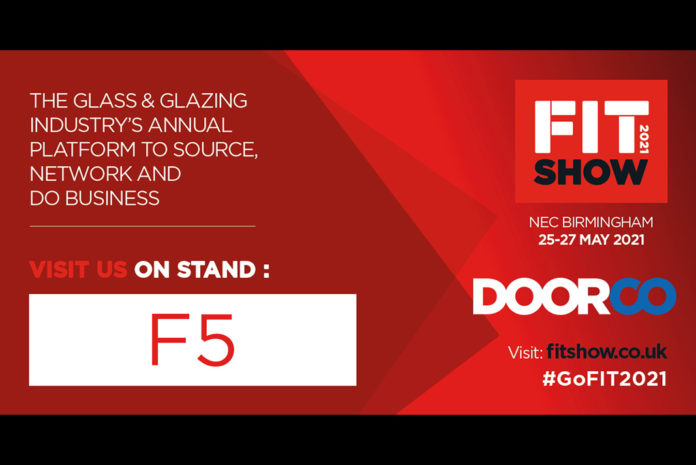 Composite door supplier, Doorco, has announced it will be exhibiting at the FIT Show 2021 and will be unveiling new innovations at its biggest stand to date.
Dan Sullivan, Doorco MD, commented: "It's been a few years since Doorco has attended FIT in an official capacity but we felt that with all the trials of 2020, it was a great time to show our support to what we believe is going to be the biggest FIT show yet. Visitors will be even more hungry to link up with the supply chain and see the latest innovations – something which Doorco has in abundance. We have some exciting plans in place already and we're looking forward to connecting with customers, prospects and the industry as a whole. Doorco is excited to be back."
FIT Show event director, Nickie West, commented: "We are absolutely delighted that Doorco will be taking to the floor at FIT Show 2021. Over 60% of our audience visit FIT Show seeking doors and it's fantastic to have such a forward-thinking brand who will help to meet this demand.
"We're always impressed by what Doorco delivers at FIT Show, but 2021 is set to be extra special. With no industry event since 2019, we know that our audience will be more excited than ever to see the very latest products and innovation across the market, up close and in person at FIT Show."
Dan concluded: "The FIT Show is the industry's only dedicated exhibition and we're determined to make the best of this opportunity to showcase Doorco's latest innovations and generally celebrate being back together by welcoming customers – current and new – on stand F5 at FIT Show 2021."