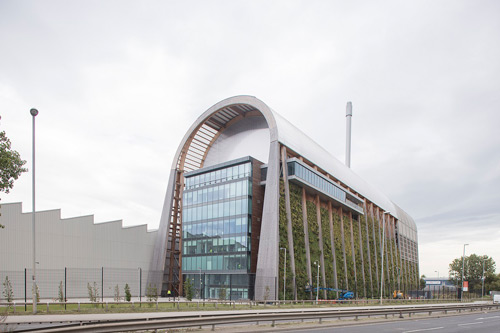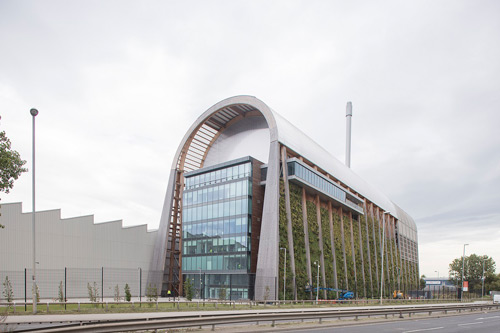 Saint-Gobain Building Glass, which describes itself as a market leader in the innovation and development of high performance glass, has been named as a finalist in two categories at the G17 Awards.
The business has been shortlisted in the Commercial Project of the Year category for its part in the creation of the Leeds Recycling and Energy Recovery Facility (RERF). The high-performance SGG Cool-Lite SKN 165 II solar control glazing provides the building's impressive and distinctive floor to ceiling façade. Chosen for its experience, sustainability credentials, knowledge and technical excellence, Saint-Gobain Building Glass was well-qualified to meet the required technical demands of the project. The business was the first of its kind to undergo Life Cycle Assessments for its products; an ethos that complements the RERF's environmental and energy-saving aspects.
Meanwhile Chris Lloyd, product technical support manager is a finalist in the Unsung Hero category. Described as 'passionate, diligent and a technical font of knowledge', Chris has earned an unparalleled reputation for excellence over his 10 years with the business.
Craig Dodsworth, head of marketing at Saint-Gobain Building Glass, said: "We're thrilled to have been shortlisted in two categories. Being named as a finalist in the G17 Commercial Project of the Year award is a testament to how hard our team has worked together to create a one-of-a-kind building. As a business, we constantly strive to innovate and deliver glass products and solutions to make living and work spaces more comfortable, but it is equally important to us to make buildings that are environmentally friendly.
"We are also all very proud of Chris for his much-deserved nomination in recognition of all he does for customers and colleagues alike. His technical expertise and excellent communication skills have made him an invaluable member of our team and an award win would be a very fitting reward."