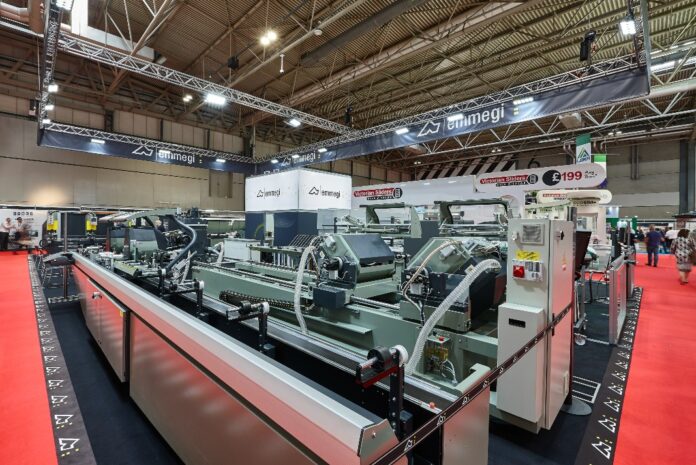 Emmegi UK has announced that it will exhibit at the Fit Show exhibition in May. Its stand is set to showcase a mix of its newest and most popular machines. After three years without a Fit Show, this year is set to be a chance for new and existing customers to chat to the Emmegi team and to enjoy some classic, Italian-style hospitality.
Ian Latimer, Emmegi's managing director, said: "Since the beginning, Fit has been a really successful show for us – not just in terms of generating enquiries for new machines but as a great place to meet up with customers and friends. With momentum building for the 2022 event, we didn't want to miss out. Machinery is always a good draw for fabricators at exhibitions, so I hope the fact that there's now another machinery company on the floorplan will encourage even more people to register."
Nickie West, Fit Show's event director, agreed; she said: "We are absolutely delighted to welcome Emmegi back to Fit Show. Emmegi has supported every single Fit Show, growing its presence show-on-show. Being able to see working machinery up close really does create lots of buzz and excitement on the show floor. Emmegi's showcase is a prime example of how a trip to Fit really does connect and engage the market on a scale like no other marketing medium. We're in for a treat!"
Ian added: "I'd like to think the whole industry will come out and support Fit this year – either as exhibitors or as visitors. It's a really valuable asset to the market and, if we don't all support it, we're in danger of losing it and regretting it in the future."
More details of the machines to be featured, and the offers and promotions which visitors can expect, will be released ahead of the show in May. In the meantime, visit emmegi.com and fitshow.co.uk.