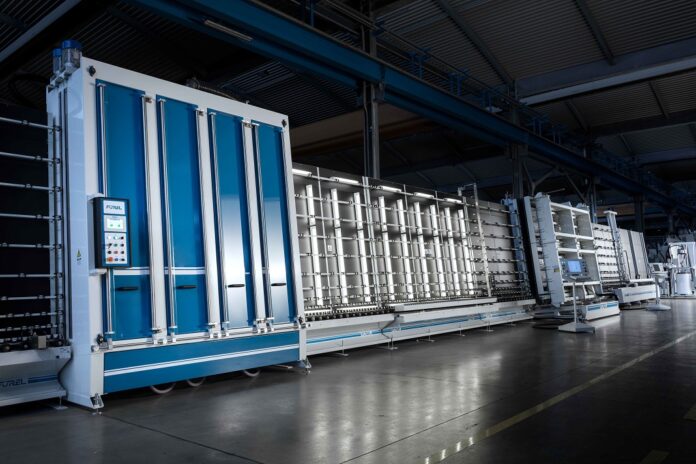 Emplas has ordered a £1m vertical insulated glass unit (IGU) line from Forel, increasing its capacity but also driving un uptick in IGU quality. Scheduled for delivery in the autumn, the investment is set to deliver a 45% uplift in capacity on its current 10,000-IGU-a-week capability.
Ryan Johnson, Emplas' managing director, said: "It's a big investment but we can see the return it will deliver for us and our customers, not only this year but a long way into the future, through faster manufacture, better quality and greater control of cost. I don't think this year will be quite as volatile as those that we have just been through but stability of IGU supply, the availability of glass and the control of cost, continue to exert a significant influence on the market."
Emplas' new IGU line will feature a Forel vertical washer and water treatment plant, plus its patented CR coating remover. Emplas has also opted for Forel's Art AS flexible spacer applicator. This automatically applies spacer bar to the edge of the glass sheet with an ultra-high level of accuracy, delivering an instant and far better bond than traditional spacer systems, maximising thermal performance.
The Forel coupling press simultaneously couples IGUs while filling them with gas ahead of automatic sealing, delivering a highly accurate final seal on units and significantly reducing the likelihood of failure. This is preceded by the six-figure investment already undertaken by Emplas in Padiham, Lancashire, since its acquisition in 2018. The investment included new software integrations, a new sealing robot and new handling equipment.
Ryan continued: "We remain investment-led as a group. The market is going to continue to see change and we are making sure that we're ready for it by investing in our capability across our businesses."