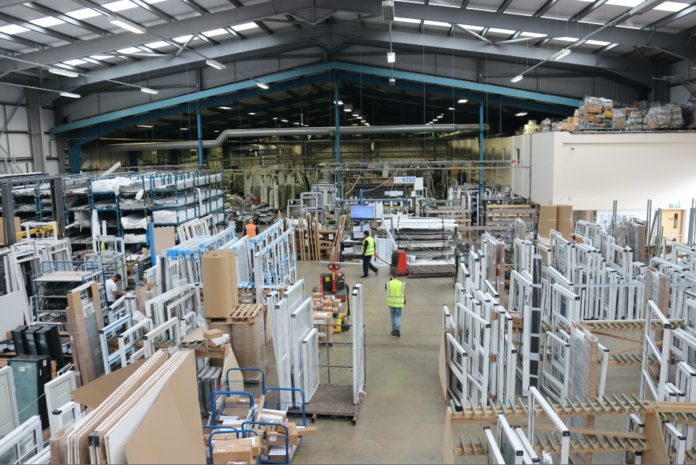 As part of its commitment to bring increased transparency to trade supply, window and door manufacturer Emplas has made its real-time manufacturing capacity available to customers. Through the business' online customer portal, EVA, Emplas customers can see lead times ahead of time, before they place an order.
Jody Vincent, Emplas' sales director, said that the system was now being used by more than 90% of its customers, helping them plan their own schedules more effectively. He said: "It's not lead times that have hurt our installers in the last 12 months. It's uncertainty.
"We've taken the decision to make lead times available in real time to our customers, because it gives them certainty. They can see what our lead times are, on standard product and foils, and if they're going to work for them – or if they're not.
"We know we may lose the odd job because someone's going to need something quicker, but our customers will also know that when they place an order with us, they'll get it on time and in full. That, for us – and we believe for them – is more important than shorter lead times."
The new Capacity Checker mobilises the power of Emplas' bar code technology and number crunching software, to deliver an ultra-accurate analysis of what's in production and schedule, allowing Emplas to accurately map future capacity on a week-by-week basis. The information is then published by Emplas in a simple-to-understand, colour-coded dashboard. This shows which weeks are already filled, and which are fully open for orders, going from green, to amber, through to red, based on the capacity remaining that week.
"Our manufacturing capacity also shown in percentage terms," continued Jody. "The point is, it's there, and it's published, so our customers can make an informed decision.
"Is the lead time acceptable to them, or do they need it sooner? We're taking the guess work out the equation. Customers can order with us and they know when they're going to get product. It's about planning and communication. Covid has highlighted the critical importance of both."
He added that, as the supply chain normalises, lead times would come down but said that Emplas would continue to make them visible to customers as part of a commitment to build new levels of transparency and new levels of partnership to trade supply. For more information about Emplas, visit emplas.co.uk, email info@emplas.co.uk or call 01933 674 880.