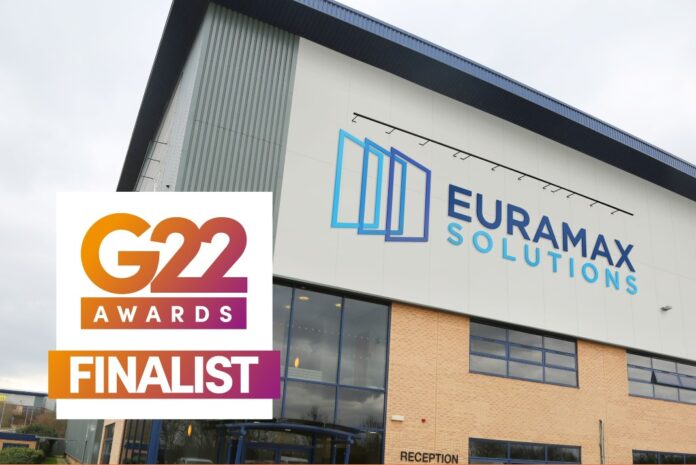 Judges of the 2022 G Awards (G22) have named Euramax Solutions as a finalist in the 'Fabricator of the Year' category. The G Award winners are set to be announced on 25 November.
The Yorkshire-based specialist window manufacturer has achieved ISO 14001, the international standard for environmental management systems, and ISO 45001 for safety. Euramax has also formed strong partnerships with customers in the leisure, modular and DIY sectors, based on its ability to provide a tailored service for fast-paced, modern manufacturing, its representatives say.
Further, the reportedly growing business has hired Matthew Williams, a carbon reduction analyst, who is responsible for developing the company's decarbonisation strategy. Euramax markets itself as a zero-landfill business, claiming that none of its waste material gets sent to landfill – it is all recycled. The firm also uses 100% renewable energy and has installed solar panels on its trucks, saving 2.5 tons of carbon every year, business representatives have said.
Emma Chapman, managing director at Euramax, said: "We're absolutely delighted to have been recognised by the G Award judges in this way. We've always strived for excellence in everything we do. To have that recognised by the sector's most respected awards event is extremely rewarding for us. We look forward to the announcement of the winners later this year!"