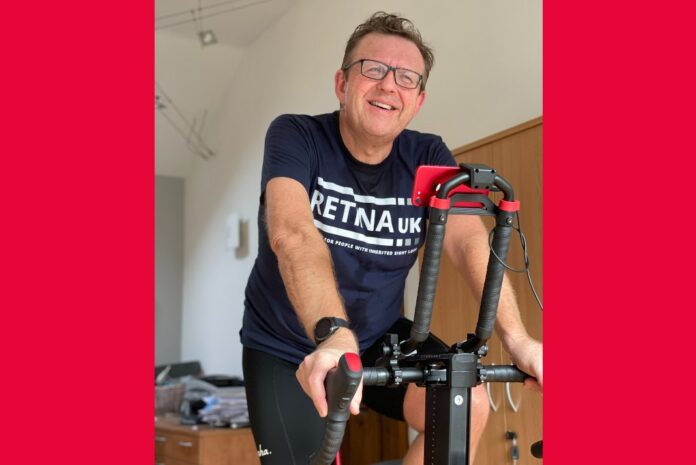 Fundraising for sight loss charity Retina UK, Martin Nettleton, managing director of Euroglaze, is taking part in Ride London – a 100-mile cycling challenge – at the end of May. He has appealed to industry to dig deep for a good cause by sponsoring him. Euroglaze is Rehau's longest-standing trade fabricator.
Ride London takes participants through the heart of London, out into the Essex countryside and back again to finish at Tower Bridge. Martin's tandem partner, Dr Andrew Oates, is to act as pilot for the ride.
Martin and his brother Simon both inherited the eye disorder Retinitis Pigmentosa, so the charity Retina UK, which helps to fund research into treatments for eye conditions, is close to Martin's heart. The charity was chosen as Euroglaze's charity partner for its 40th anniversary celebrations in 2019/20.
After the originally-scheduled ride was cancelled, the Euroglaze team organised a 'virtual' sponsored ride at the Barnsley factory. which helped the company reach its £10,000 target. But Martin couldn't resist one final pedal when Retina UK invited him to take part in the rearranged 2022 event.
He said: "There are so many exciting new treatments being developed at the moment that have the potential to preserve and potentially even restore sight. Funding the research has probably never been more urgent.
"Retina UK has gifted me this place, so I've started things off by making a donation equivalent to the normal entry fee. I really appreciate all that friends, colleagues, suppliers and customers have already done to support Retina UK. But if they could dig deep one final time, I would be especially grateful." Martin's fundraising page is online at http://www.justgiving.com/fundraising/martin-nettleton.