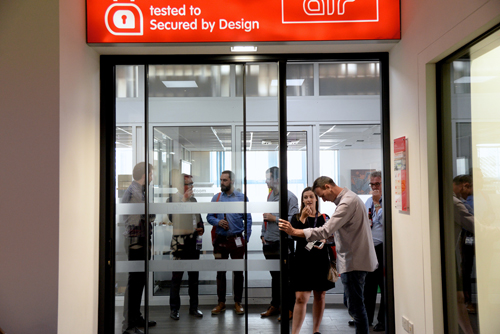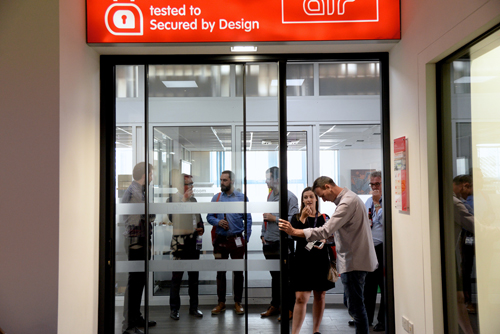 Devoted to Progress, Everglade's 2017 customer conference is said to have proved a 'massive success' at its London HQ and showroom on Friday 7 July.
Everglade customers and prospects gathered for the annual event, to hear about the latest trends in glazing from architect, Emily Osler, of London based Granit Architects; what Brexit could mean for business from PwC's Anna Wallace and the benefits of being a part of the GGF from James Lee.
Sales and marketing director, Jay Patel, also launched three brand new products: Ecotherm 70HI, high insulation aluminium windows; aïr MOD-Series, new generation entrance doors and aïr 20SL, minimal frame sliding doors.
Jay said: "The Everglade trade customer conference has become a real highlight of our year and we love inviting customers and prospects to get the first-look at new products, learn about what's going on in the wider industry and join us for our legendary hospitality.
"This year, we've gone the extra mile with some fantastic guest speakers. Emily gave us a great insight into what architects and homeowners are looking for in glazing. Most trends she identified overlapped with an Everglade product so our customers know that they can go out there and win that business right now.
"Anna from PwC talked to guests about Brexit. It's the word on everyone's lips at the moment and I think her talk has provided some much-needed information and reassurance for all of us. We also heard from GGF's James Lee, who talked to our customers about how they could make the most of a GGF membership and its consumer schemes."
Jay added: "It's our customers who join us year after year that make these events really special, so we always want to make sure that they get a lot out of joining us for the afternoon."
As well as all of the information from the conference presentations, guests were treated to lunch, dinner and signature aïr cocktails from a professional mixologist at the event.