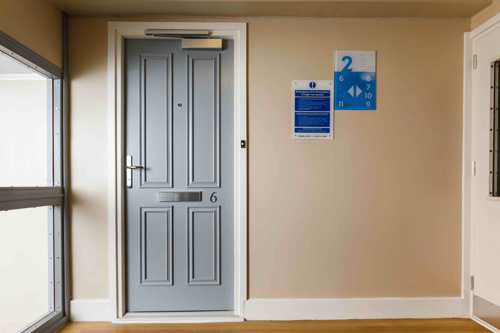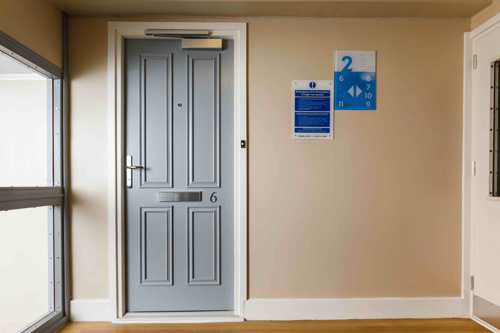 Kingston Joinery and West Port Windows and Doors have announced that they have joined forces to bring an 'exceptional' new fire door product to market.
A new distribution deal will see East Yorkshire's Kingston Joinery and Cumbria's West Port Windows offer a complete turnkey package to some of the UK's biggest commercial developers and contractors.
West Port's Secured by Design-accredited fire door has reportedly withstood temperatures of almost 1,000 degrees Celsius in testing and contained fires for 42 minutes – 40% longer than required for FD30 status.
Kingston Joinery, meanwhile, is said to be registered with International Fire Consultants (IFC), allowing its supervisors to self-certify on site, and offering clients a 'quick and easy route' to fully-accredited installations.
"The product we're offering is an ideal solution for local authorities with high-rise towers, and is perfectly suited for flat entrance doors, communal doors, corridor doors and stairwell doors," commented Craig O'Leary, Kingston Joinery's managing director.
"Developed with one of the UK's leading timber window manufacturers, and delivering the highest standard of fire protection, it's an outstanding way to meet and excess increasingly stringent fire regulations.
"We're delighted to be working with West Port to offer such comprehensive installation and accreditation package and feel it could make a really positive impact in the commercial development and refurbishment sectors."
Sean Parnaby, West Port's managing director, commented: "Grenfell Tower was a long-overdue wake-up call for everyone in construction. Finally, fire safety regulations are being tightened, and now, as an industry, we're responsible for producing and fitting fire door-sets that perform to the highest standards. Together, that's what West Port and Kingston can offer.
"Every door we provide has exceeded standard fire resistance times by 40% and comes supplied with relevant markings to verify the door's fire integrity, as well as low-level thresholds for disability access.
"Available with five to seven-week lead times, this is an ideal solution for major UK developers, main contractors, local councils and housing associations."