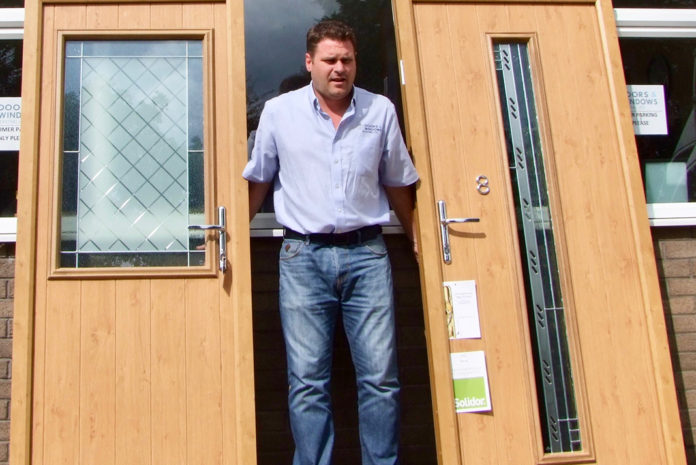 As one of the first companies in the UK to take stock of Sweet, Fab Frames has now started to offer the range of door furniture on its composite doors to its South West customer base.
Fab Frames has manufactured its own composite doors using a Solidor slab and Kommerling PVC-U door frame for over eight years, delivering around 80 doors every week to Cornwall, Devon and Somerset. With a coastal climate for the majority of its customers, Fab Frames says that the introduction of Sweet will provide 'great re-assurance' to its trade installers and homeowners looking for a longer-lasting hardware finish, having achieved in excess of 8,000 hours in a salt spray chamber.
Mike Taylor, managing director of Fab Frames, commented: "Given our past issues with hardware longevity, Sweet will not only address the performance issues, but will allow us and our trade customers to pass the warranty issue direct to the manufacturer. The time taken to process hardware warranties on both window and door handles has been considerable over the years and so the Sweet proposition will benefit our business in a number of ways.
"Already in just a matter of days we've had our installers requesting and selling Sweet including Doors & Windows (Exeter). It's good for their business and it's certainly good for ours."
Nick Dutton, CEO of Brisant Secure, concluded: "We are hearing stories all over the UK from frustrated door manufacturers, fabricators and installers with the performance of door furniture and the warranties offered. Sweet not only addresses these critical issues, but's it's also wrapped up in a beautiful edgeless design and is perfectly suited throughout."