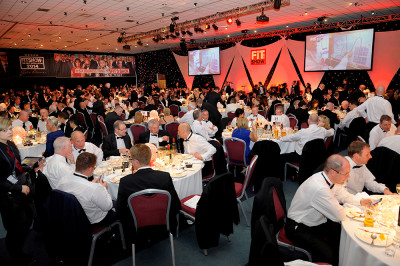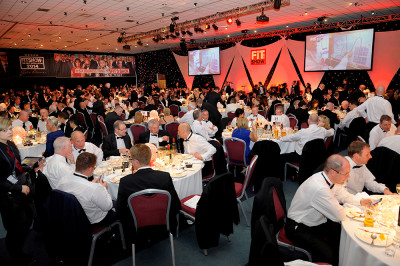 With the entries now closed, the FIT Show's organisers have named the independent panel of judges for the inaugural FIT Show Awards, which aim to recognise the very best FIT exhibitors.
Matthew Glover explained: "We are really excited about The FIT Show Awards and the response from exhibitors has been great. There's a lot of buzz about who the judges will be, and we're pleased to have such inspiring individuals on the panel.
"From the Southwater Event Group, we have chief executive, Tom Gray, who directs The International Centre, Telford, the Group's three hotels and Stagecraft UK, its events production arm. As an inspiring champion of customer service, Tom will no doubt be stringent with his judging criteria. Joining Tom is sales and marketing director for The International Centre, Telford, Alison Griffin. With a wealth of knowledge, Alison thrives on successfully achieving client retention and new event business, and is key to the venue's success.
"As editor of the Exhibition News, Annie Byrne played a significant part in the recent re-launch of the publication, as well as the development of the EN Under 30 Club. And finally we have Jenni Jacques, marketing director for AEO (Association of Event Organisers) and FaceTime. With experience spanning the construction, security, exhibitions and events sectors to name a few, Jenni brings almost 20 years' experience to the panel.
"More than 170 companies will be exhibiting at the FIT Show in April and the bar will be set even higher this year for exhibitors, not only for their stands at the show, but also for their marketing and promotional campaigns in the run up to the event."
The six award categories are: Most Effective use of Social and Digital Media; Most Successful Visitor Campaign in terms of Visitors Delivered; Best Creative FIT 2016 Marketing Campaign; Best Stand Designed under 80m2/Sapphire Opal Crystal; Best Stand Designed over 80m2/Diamond Diamond Plus and Most Creative Shell Scheme Stand.
The winners to be announced at the gala dinner ceremony on the second day of the FIT Show, 13th April 2016.
The Fabricator Installer Trade (FIT) Show takes place at The International Centre Telford on 12th, 13th, 14th April 2016. General information on The FIT Show can be found at www.fitshow.co.uk