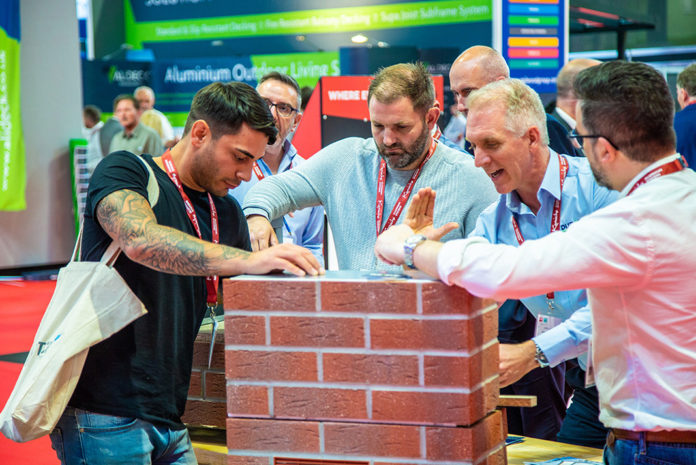 FIT Show organisers have reported a record-breaking summer season with strong sales in July and August.
The FIT Show is set to return to the NEC next May (25-27, 2021).
July saw Profine join the 2021 lineup after it's 'lockdown' assets acquisition of Aperture. Joining Profine in the July signings are Granada Glazing, BCB UK and Prosale Doors. SmartReady also increased its stand space to bring its SAC brand alongside it at the show next May.
Debut brands who signed up to exhibit in July included Ab Initio Software, ProSale Doors, Metsa Wood and CNC-machinery experts, Italmac. The July sales put the 2021 event at over 60% sold.
Rhonda Ridge, MD of Ab Initio and the developer of AdminBase, says that next year's FIT Show will provide the perfect environment in which to demonstrate the new features that have been introduced to the UK's most popular installer management system.
The new web-based version just unveiled, together with a series of sales, survey, fitting and remedial mobile apps, will be continuously demonstrated throughout the three days of FIT on the company's stand: "We have booked a stand at FIT Show as we believe it will provide the perfect environment in which to demonstrate AdminBase, especially as the event attracts so many installers, our primary audience," said Rhonda. "We are very adept at demonstrating our system remotely but the opportunity to do this and engage with live visitors is very exciting as it adds a new dimension," she added.
Rhonda also believes that the timing of FIT Show in May 2021 will be perfect: "Like everyone else, we hope and believe that by May life will be returning to some sort of normality and as such, I believe it will be something of a celebration. And, whilst we have been demonstrating and installing AdminBase remotely as a matter of course for many years, we are all excited at the prospect of actually meeting so many people face-to-face."
Exhibitors who joined the FIT Show 2021 lineup in August included Uniglass, Winbag, ODL, Aston Lynch Windows & Doors, Zero Seal Systems and Logical Timber.
FIT Show event director, Nickie West, said: "Once again, we have been blown away by the levels of support shown by the industry across the summer months.
"We believe that this has been bolstered by the reported 'V Shape Recovery' and hope that this positive run will continue well into the autumn as we see the full impact of the Greener Homes Initiative, Future Homes 2025 and the Government's 2050 Zero Carbon Emissions pledge."