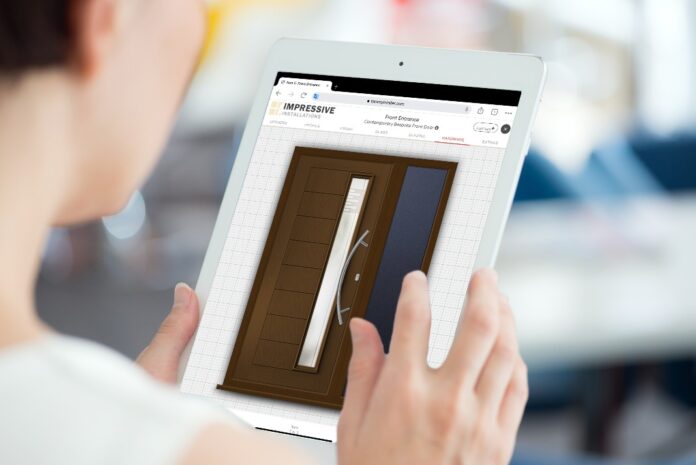 Software business Tommy Trinder has made flush PVC-U doors available on its award-winning Framepoint app. Framepoint's interface for configuring flush PVC-U doors is slick and impressive, they say. Mid-rails and glazing bars can be free drawn with a finger, just like sketching on a pad. Tap and touch to add panels, textured glass and cills.
"The trend towards heritage-style 'timber alternative' PVC-U products shows no sign of abating," said the business' founder and CEO, Chris Brunsdon. "Around 24% of all PVC-U casements quoted by installers on Framepoint are flush. Installers told us they wanted doors to match, so we've pushed on and made flush single and double doors configurable too.
"Details matter when it comes to selling value-added products like flush PVC-U doors," Chris went on to say. "Being able to model premium ironmongery and foils and instantly shows customers that the effect is important to the sale. And of course, ultimately it helps justify the higher price tag."
Flush PVC-U doors completes a volley of launches from Tommy Trinder over recent months, aimed at supporting top-end PVC-U installers. Features such as the ability to touch and show peg stays, both working and dummy, model deep bottom rails on sashes and the ability to show clients the difference between mechanical and welded joints in one touch are all now live on the app.
Installers that are interested in discussing how Framepoint can help sell timber-alternative products can book a free demo at tommytrinder.com. See also our story, here.