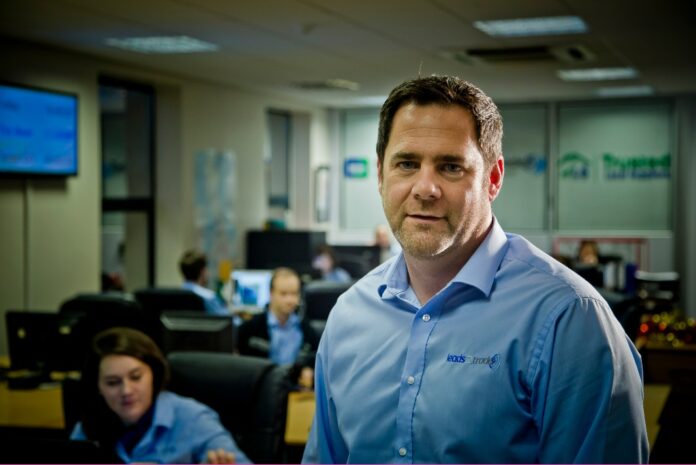 Foxtons Frames has hit a sales target of more than £1.2m after using sales leads from Leads 2 Trade, a home improvement lead generation company. Foxtons Frames specialises in conservatories, orangeries, single-storey extensions and the replacement warm roof systems, as well as replacement windows and doors. The business' leaders have worked with Leads 2 Trade for more than 10 years.
Nick Hewitson, sales specialist at Foxtons Frames, said: "While I have had offers from many potential lead suppliers over the years, Leads 2 Trade immediately gives you confidence that you are working with a good, honest and exciting business. Since my very first meeting with them, they have done exactly what they promised and I have consistently had leads on a weekly basis, of which I have created sales in the order of several millions of pounds in turnover."
Nick continued: "Leads 2 Trade is by far our biggest lead supplier and offers the best value and service. The online portal is helpful, and staff are always willing to advise and help. As a business, we also need a consistent number of leads supplied. With Leads 2 Trade we can set quantities of leads on a weekly basis, so we are never supplied with enquires that potentially could go to waste."
Leads 2 Trade's guaranteed-appointment 'no pitch, no fee' service is working especially well for Foxton Frames, its business representatives have said. The lead is provided with a fixed appointment against set criteria and the available dates in an installer's diary. All the business representative has to do is turn up and close the deal.
The lead is sold to just one other company, giving the installer a 50% chance of winning the work. If the installer doesn't get to sit and pitch, the lead doesn't cost the business anything.
Nick explained: "We comfortably sit around 90% of the enquires, which is higher than any other lead provider that we deal with, and we close around 40 to 50% of sales, as the lead quality is very good. Leads 2 Trade has helped our business grow. Without them I am sure that we would not have got off the ground during what was a very tough time for many during the pandemic. We see them as an important part of our business going forward, and hope to work into the future with Leads 2 Trade by our side."
Andy Royle, cofounder and managing director of Leads 2 Trade, said: "We have worked with Nick a long time and are delighted that Foxtons Frames is seeing huge benefits from our booked-appointment, 'no pitch, no fee' leads. They are perfect for installers to up their conversion rates and get a better cost per sale."