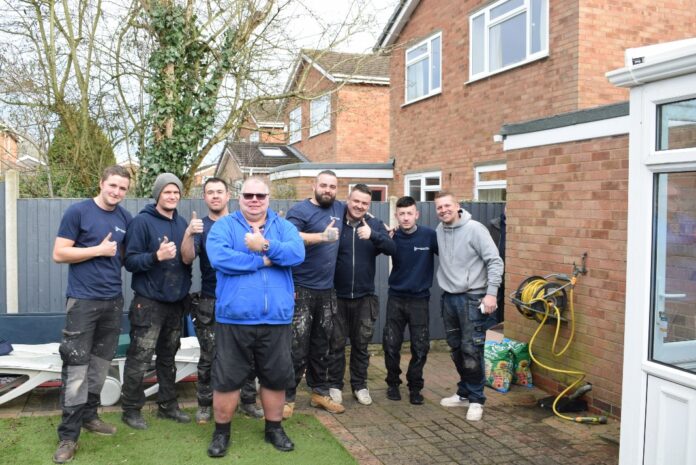 When their customer was made redundant just a few days before the completion of his conservatory roof installation, West Midlands-based installer Wolverhampton Glass came to the rescue, completing the installation for free. The customer said: said that the act restored their faith in human kindness.
Mr Hunt had contacted Wolverhampton Glass to replace his old plastic conservatory roof, but disaster struck just before the installation date, as he was made redundant unexpectedly. When the 58-year-old looked at his finances, he knew he would not be able to afford the final payment, which included having the roof fitted. The project would have to remain unfinished, he thought.
When Wolverhampton Glass heard his plight, they did the install for free, much to Mr Hunt's delight. Neal Harper, managing director, explained: "We had the roof in stock and had only taken a deposit. But Mr Hunt simply couldn't afford to have it fitted after being made redundant, and was understandably devastated when he told us.
"We agreed that he would have to cover the cost of the roof, and to be fair to him, he did not argue and paid the balance of that cost. He could have acted like so many now do, and just left us in the lurch with a roof we could do nothing with, taking up space.
"He even thanked us for offering to store it for him until such point we may be able to fit it. But he feared that, at 58, that day may be a long way away. It was very upsetting to hear of Mr Hunt's struggles, so we wanted to do something for him."
The Wolverhampton Glass installation team all offered to work free of charge, with many even coming in on their day off, to get the Ultraframe Performance Glass roof fitted. Mr Hunt said: "It was totally unexpected, and I was absolutely over the moon; it really did restore my faith in human kindness.
"Matt Tingle, who headed up the team, and all the team, did a fantastic job. I can't thank or praise Wolverhampton Glass enough."
Wolverhampton Glass are part of Sustainium, a group set up to acquire local home improvement companies and invest in their future. Neal added: "The Sustainium Group is all about seeing the bigger picture, and we were delighted that we could help Mr Hunt when he needed it."
Wolverhampton Glass has over 45 years of industry experience. For more information call 01902 773831 or visit www.wolverhamptonglass.co.uk.