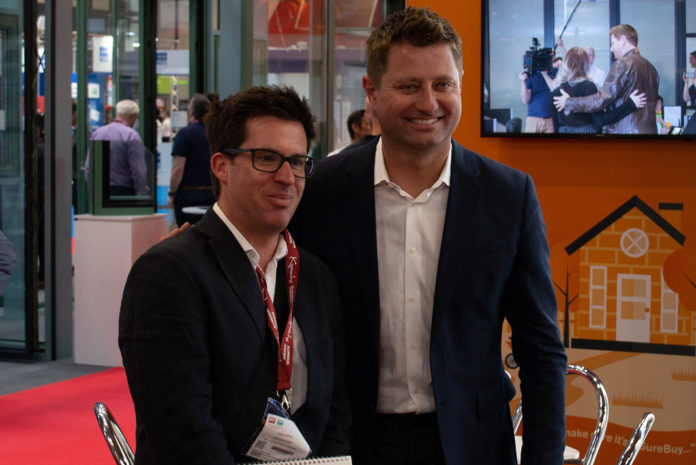 DGCOS launched its new SureBuy scheme at the FIT Show with the help of brand ambassador, George Clarke. TV presenter, George, was at the exhibition to help promote the initiative, which includes an increased focus on consumer protection, new sales collateral and a new website
According to DGCOS, SureBuy is a collection of organisations across the home improvement sector from glazing through to energy and beyond, sharing the same vision of transforming consumer protection.
"FIT Show was a great platform to launch SureBuy as it embodied how vast the home improvement sector is. From walking around the show, I saw everything from glazing to smart technology, which shows how relevant it is to have an all-encompassing consumer protection group," said George.
SureBuy currently protects more than 1.6 million products with the contract value of over £3.5 billion for more than 700,000 consumers.
George added: "FIT Show was a great chance to meet with installers as well as other members of the industry to get feedback on the rebrand of the scheme and discuss what we can do collectively to increase trust amongst homeowners.
"Through my work, I know how important it is for homeowners to choose an installer that they can trust. DGCOS offers the 'real deal' in providing robust consumer protection in the home improvement sectors. That's why I've chosen to work with the trusted scheme, as they share my ideals about raising standards and treating people fairly."
Tony Pickup, founder of DGCOS, added: "FIT Show 2019 was a huge success for DGCOS. We received a fantastic response from visitors to the stand about the launch of SureBuy and the level of protection the group will offer, as well as our new brand ambassador, marketing collateral and the advantages to joining our scheme."