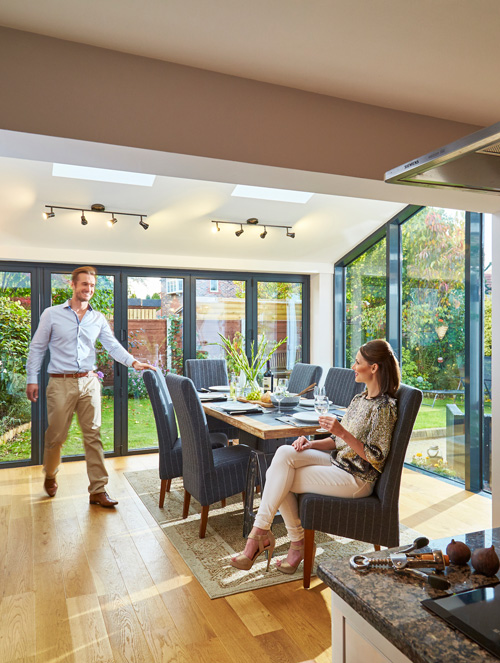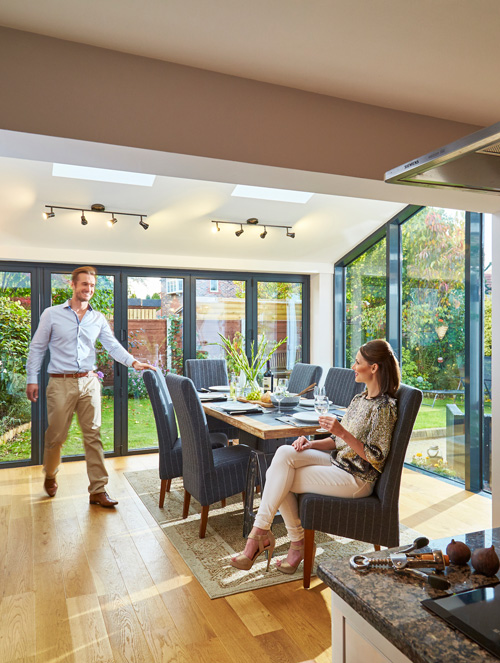 In August this year, Fareham-based fabricator, Novaseal, celebrates 20 years in business. Recently moving into much larger premises with the capacity to expand even further, managing director Gary Grundy says he has ambitious plans for the business centred around growth in the glazed extension market.
Switching roof system to Ultraframe is said to be just part of his plan to strengthen his position as the 'go to' fabricator for glazed extensions.
Gary commented: "The term 'one-stop-shop' is used a lot, but for us, it really does capture the essence of our offering. Our customer-base, which is made up of a large volume of one, or two-man operations, relies heavily on our range of systems – equally the trade counter offers a vital service.
"We have built a reputation over the last 20 years for delivering unrivalled service and a product range to match. For the majority of our customers they know that we're out in the market, investing in our supplier relationships to bring them the very best solutions, whether that's a door, window or conservatory.
"In the last six months we have made a number of key changes to the business to ensure that we are on track to deliver our growth aspirations in 2018 and beyond. Moving to new premises was part of our plan to bring greater operational efficiencies to our business and the other major change is switching our roof system to Ultraframe.
"To put that change into context, we recognise that there is a sizable opportunity for us to support our customers in the home extension space. Quite often, we provide a survey-service for our trade customers and over the last two years we've identified a significant shift in the aspirations of the homeowner looking to extend their home.
"Hence, our switch to Ultraframe, delivering the most technically advanced and inspirational range of systems that match the needs of today's homeowner.
"The other investment we've made is the integration of a showroom at the new site. Many of our customers don't have the luxury of their own showroom but we recognise that it's important for them to be able to show a prospective customer examples of the type of extension they're considering. We want to be able to give our trade customers even further ammunition to be able to secure a sale, and there's nothing more compelling than showing a customer the innovation that sits inside an Ultraframe roof!
"Our last quarter's performance has smashed through anything we've seen in the last two years so we have every reason to be confident that these major changes at Novaseal are steering us towards our most successful year in business."